The Telos Alliance
For three decades, the Telos Alliance has developed cutting-edge audio technology for radio and television. From copywriting to design and layout, we created easy-to-follow quick-start installation guides for each of their products.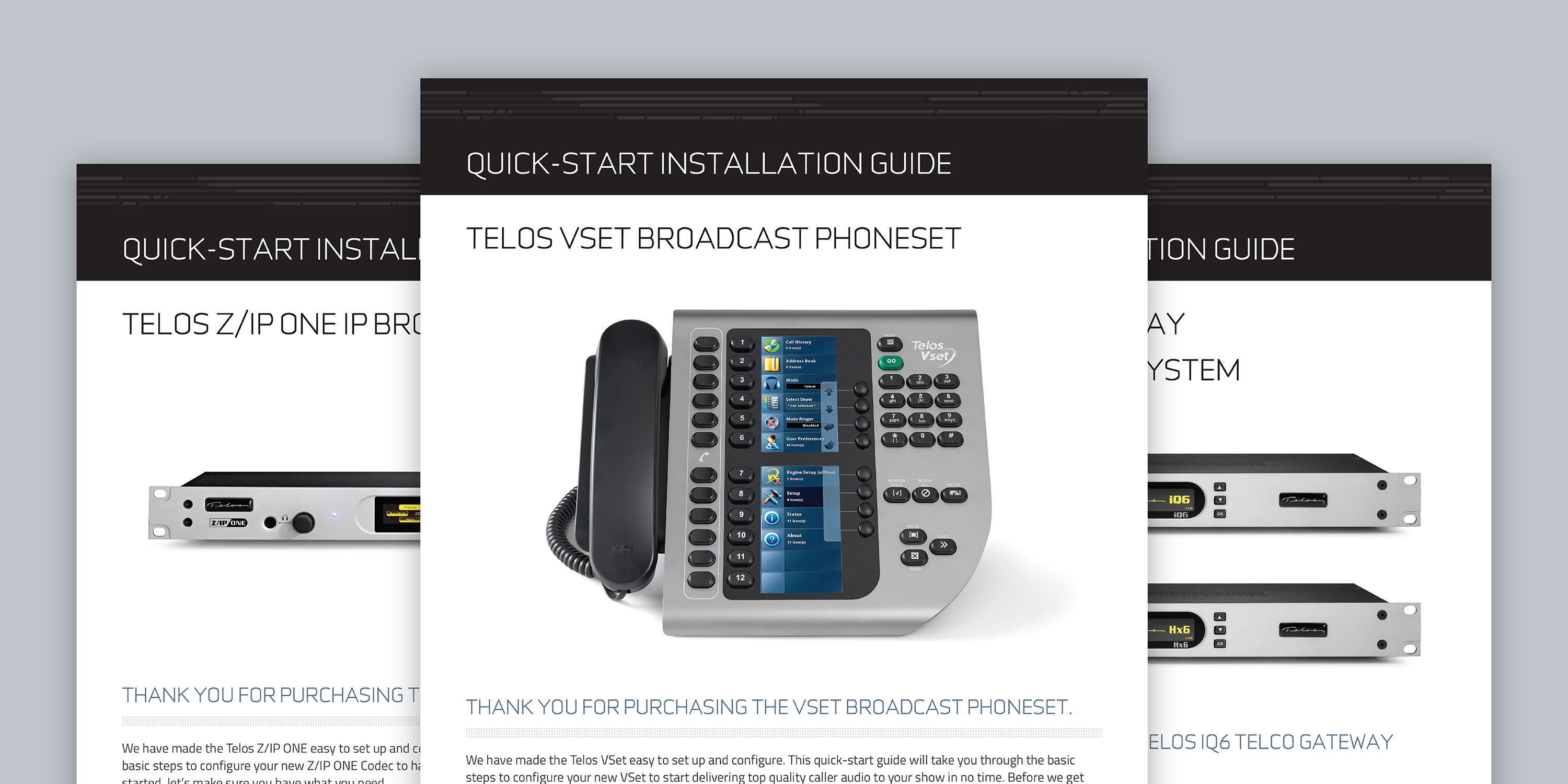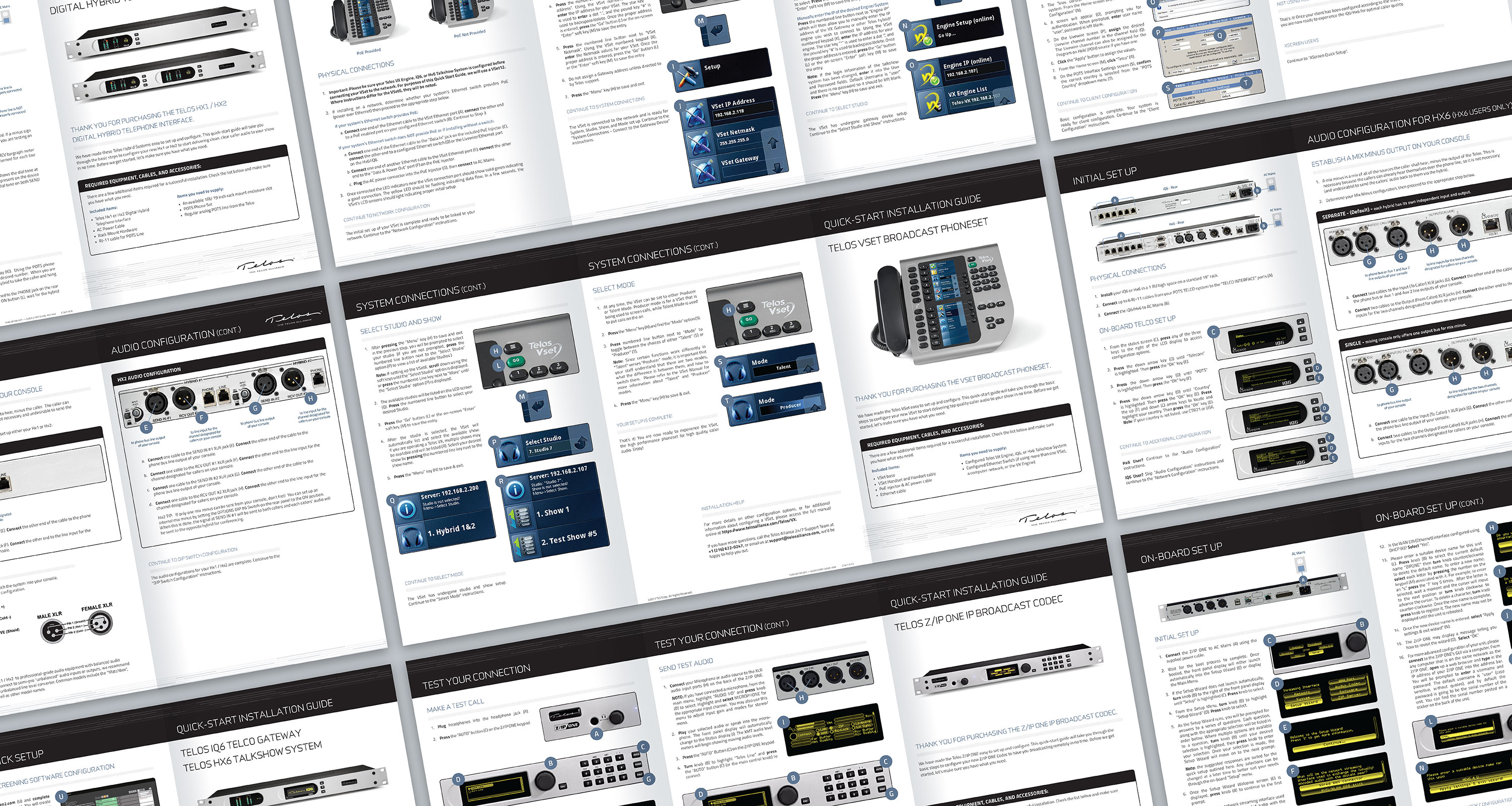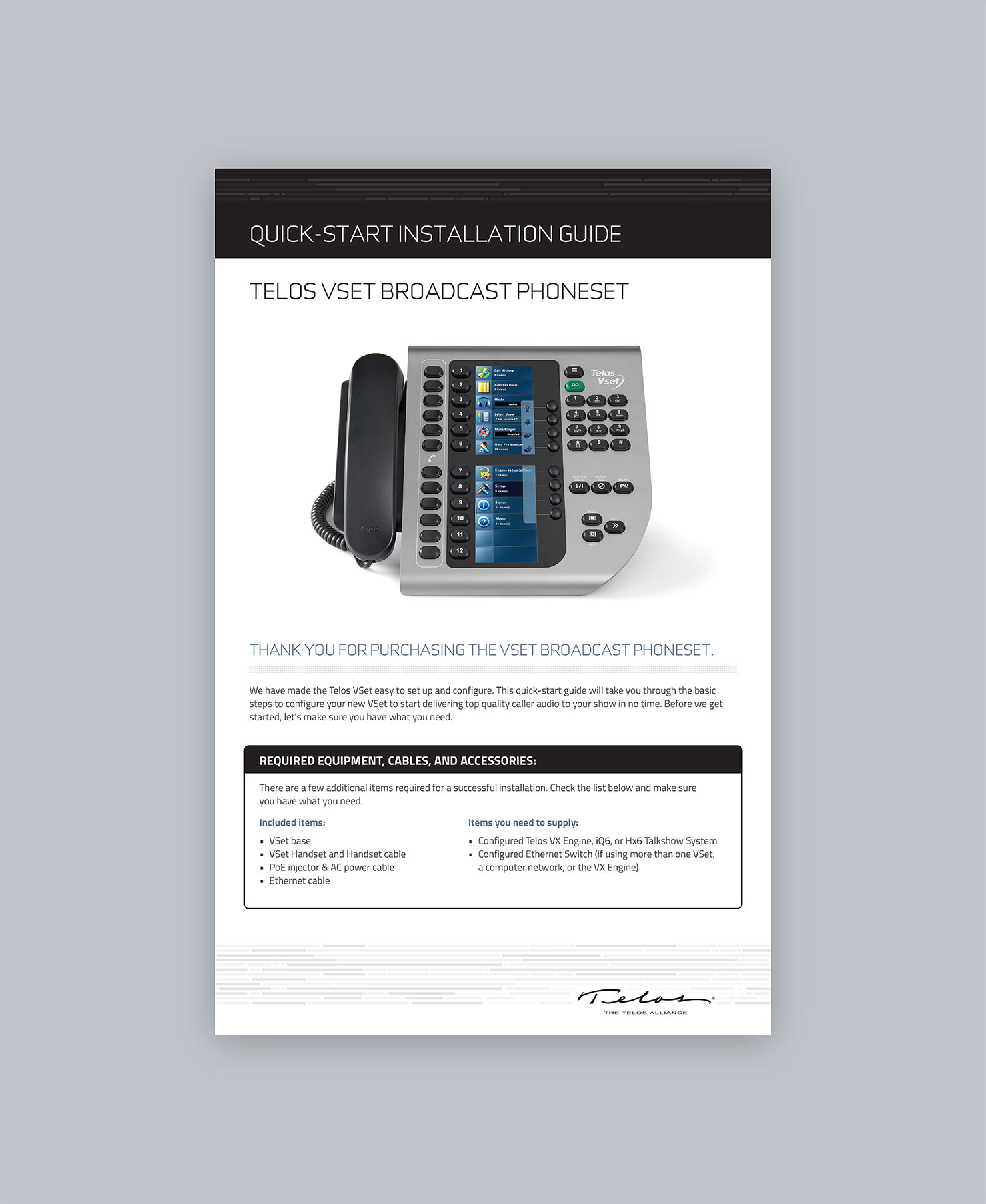 Instructions Made Simple
Clear directions paired with streamlined visuals are instrumental for the quick-start guide's effectiveness.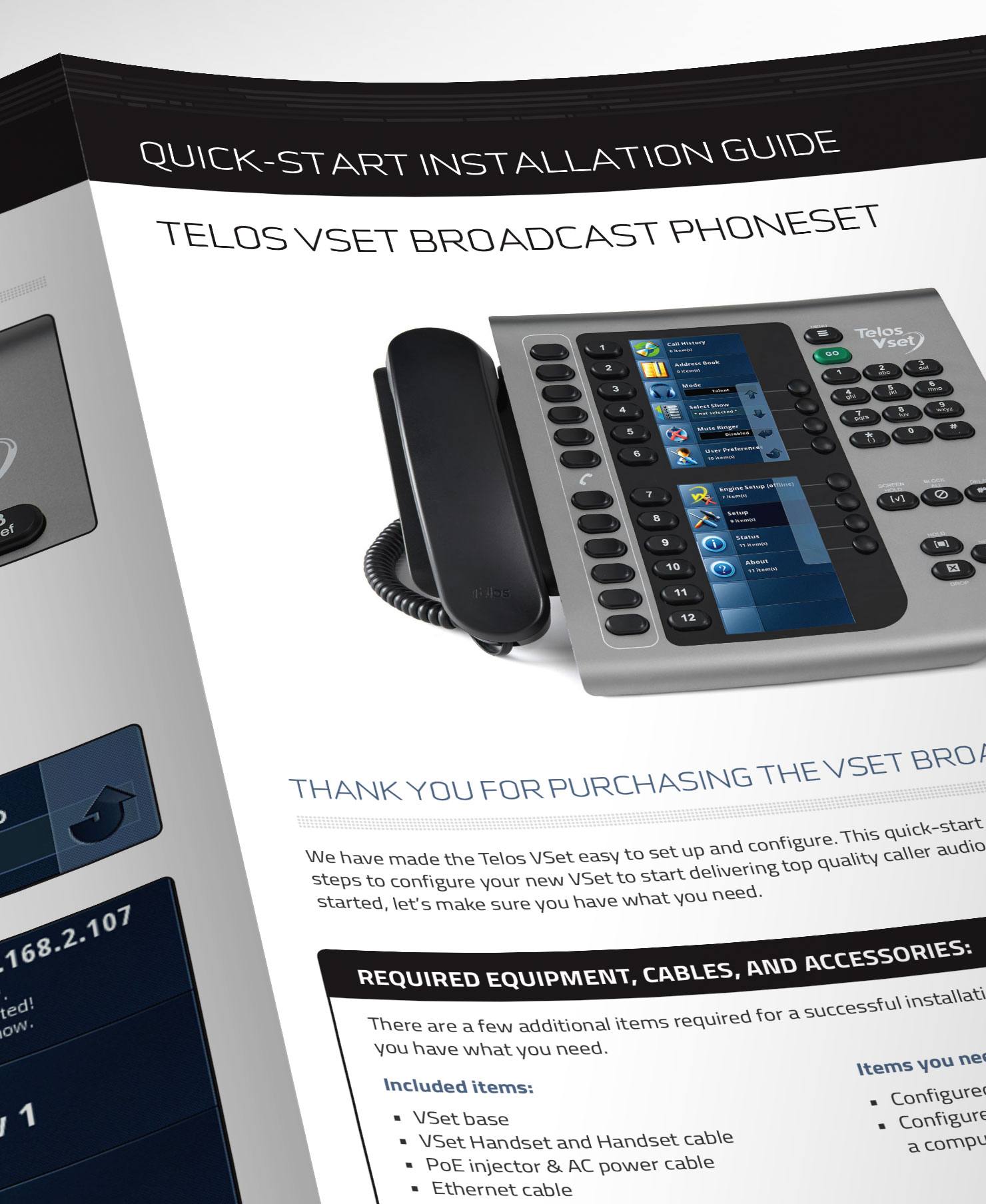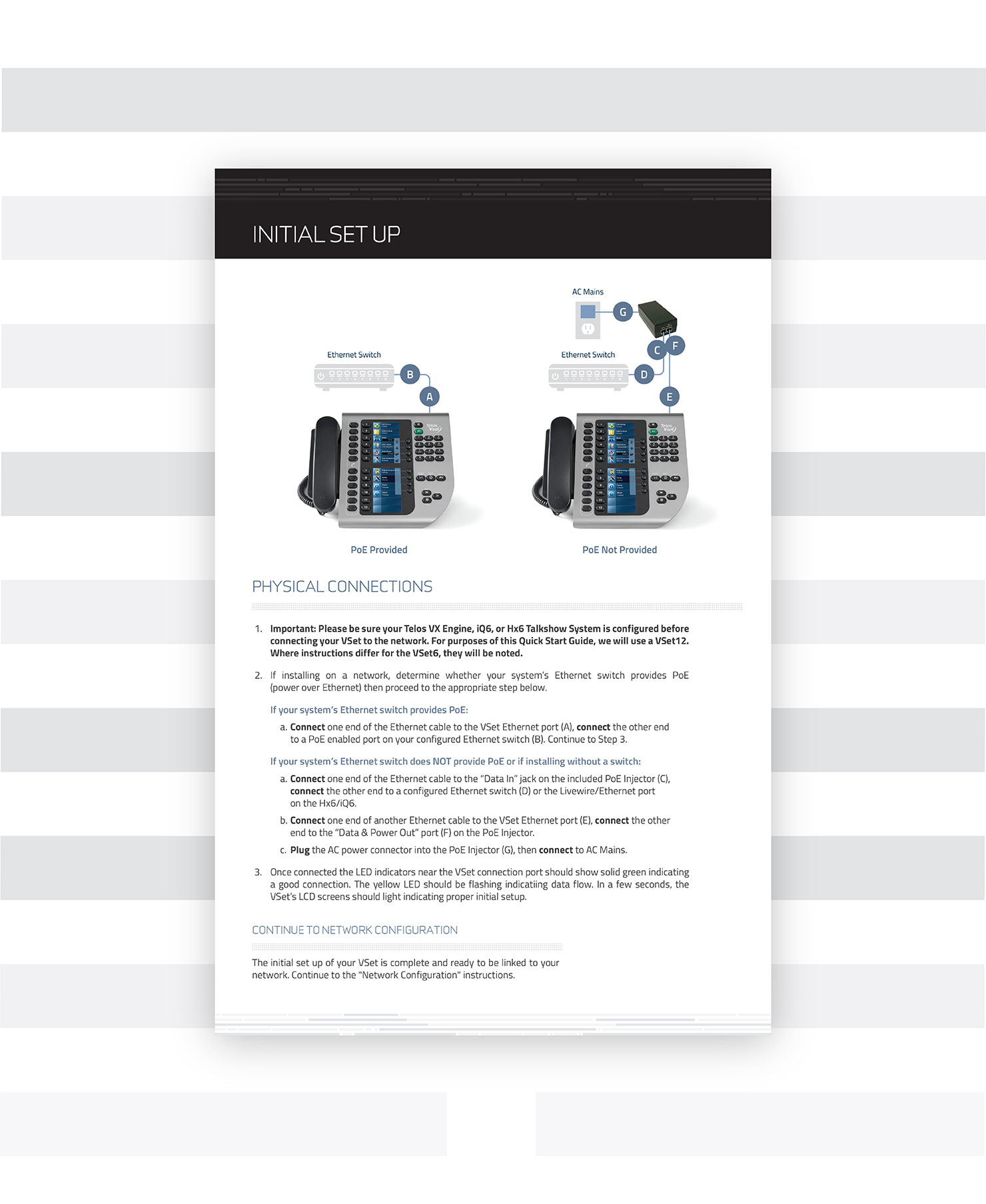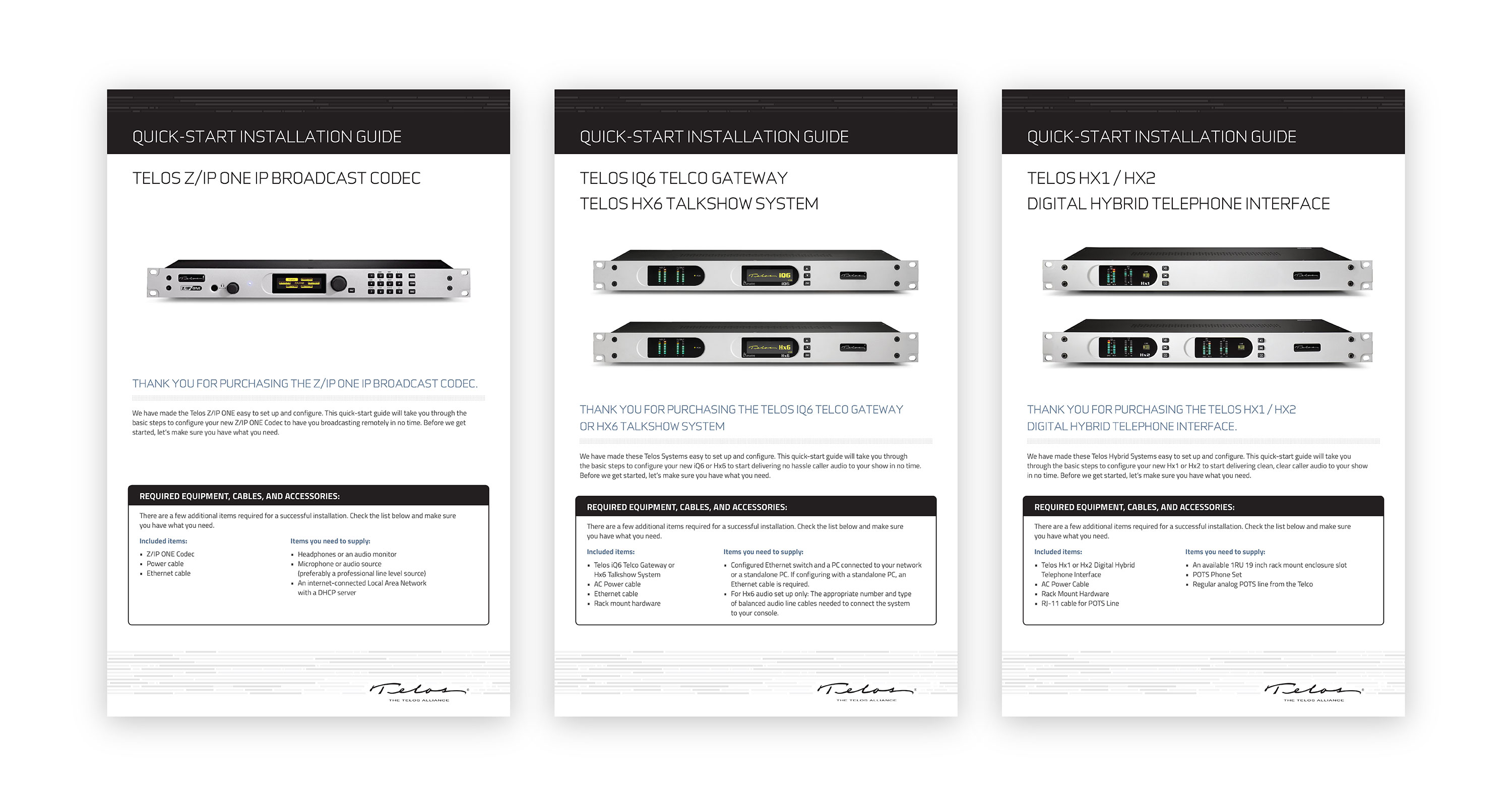 Step-by-Step
Our task was to design smart, consistent visuals that quickly and simply guide users through every step of the process, ensuring a successful installation.
Services Provided
Concept & DesignArt DirectionCopywriting