The New Growth Group
Strategic planning is The New Growth Group's secret to developing solutions to build stronger workforces and thriving communities. We created their logo, a cohesive visual identity, custom information graphics and a game-changing website to add to a growing arsenal of marketing assets.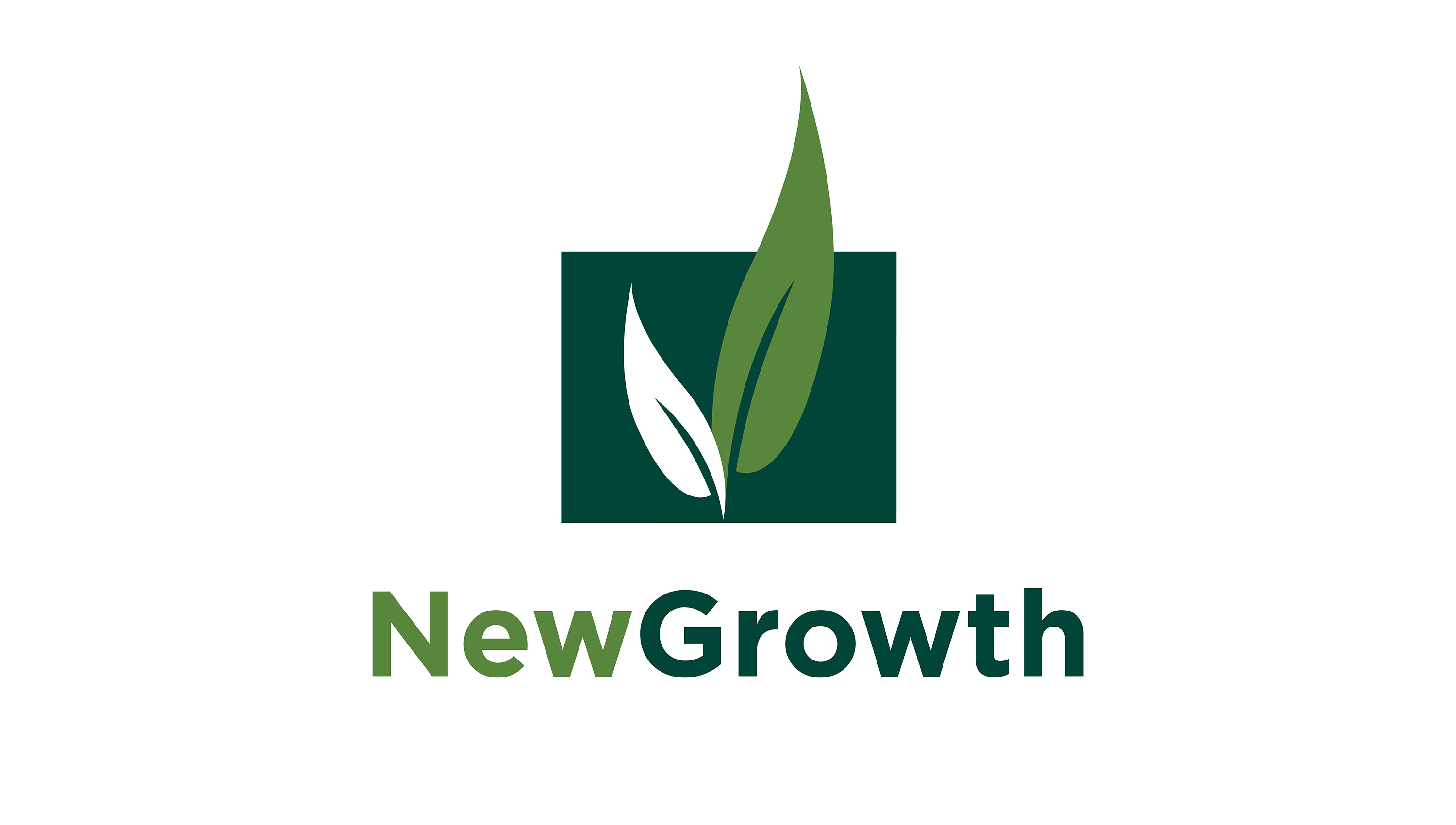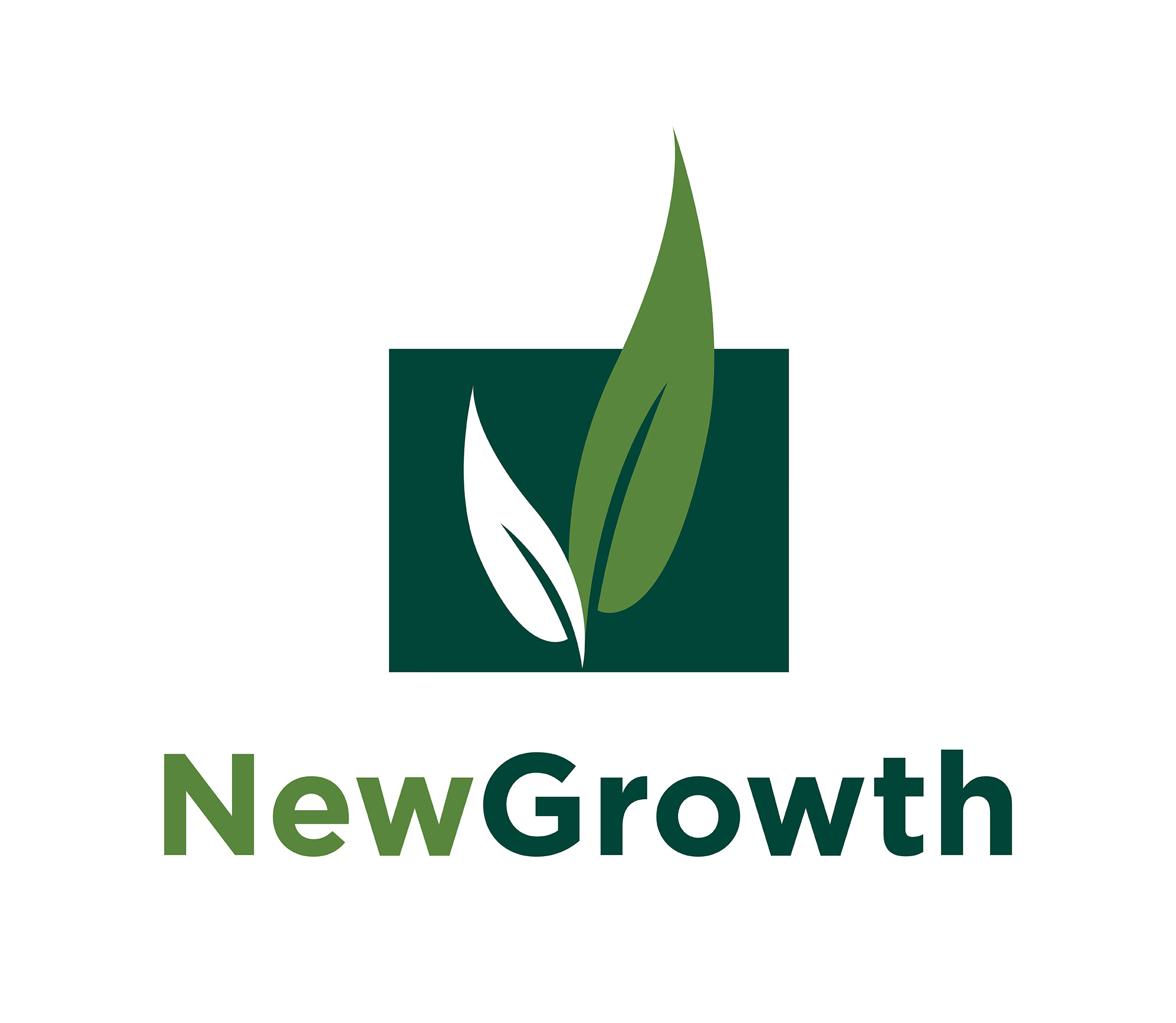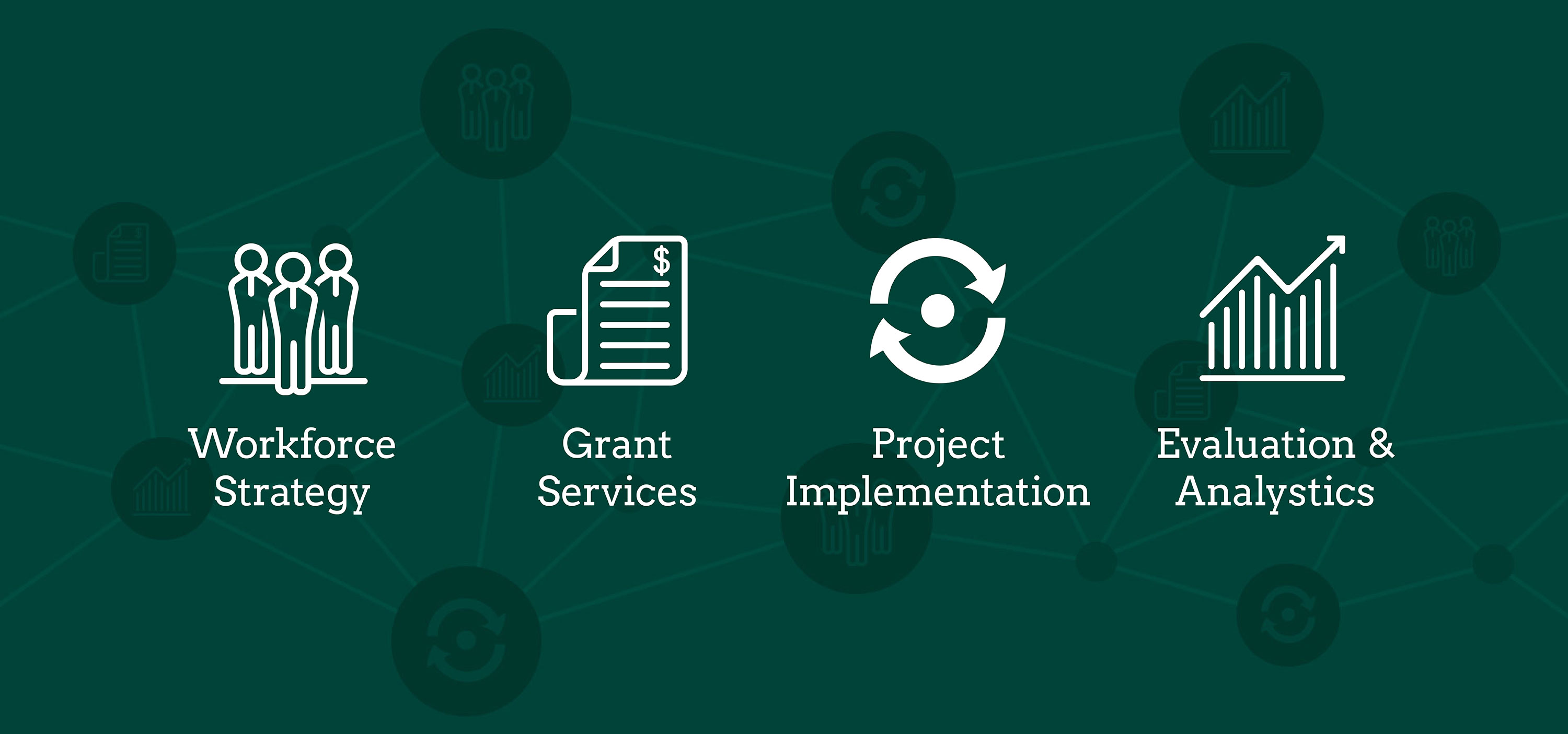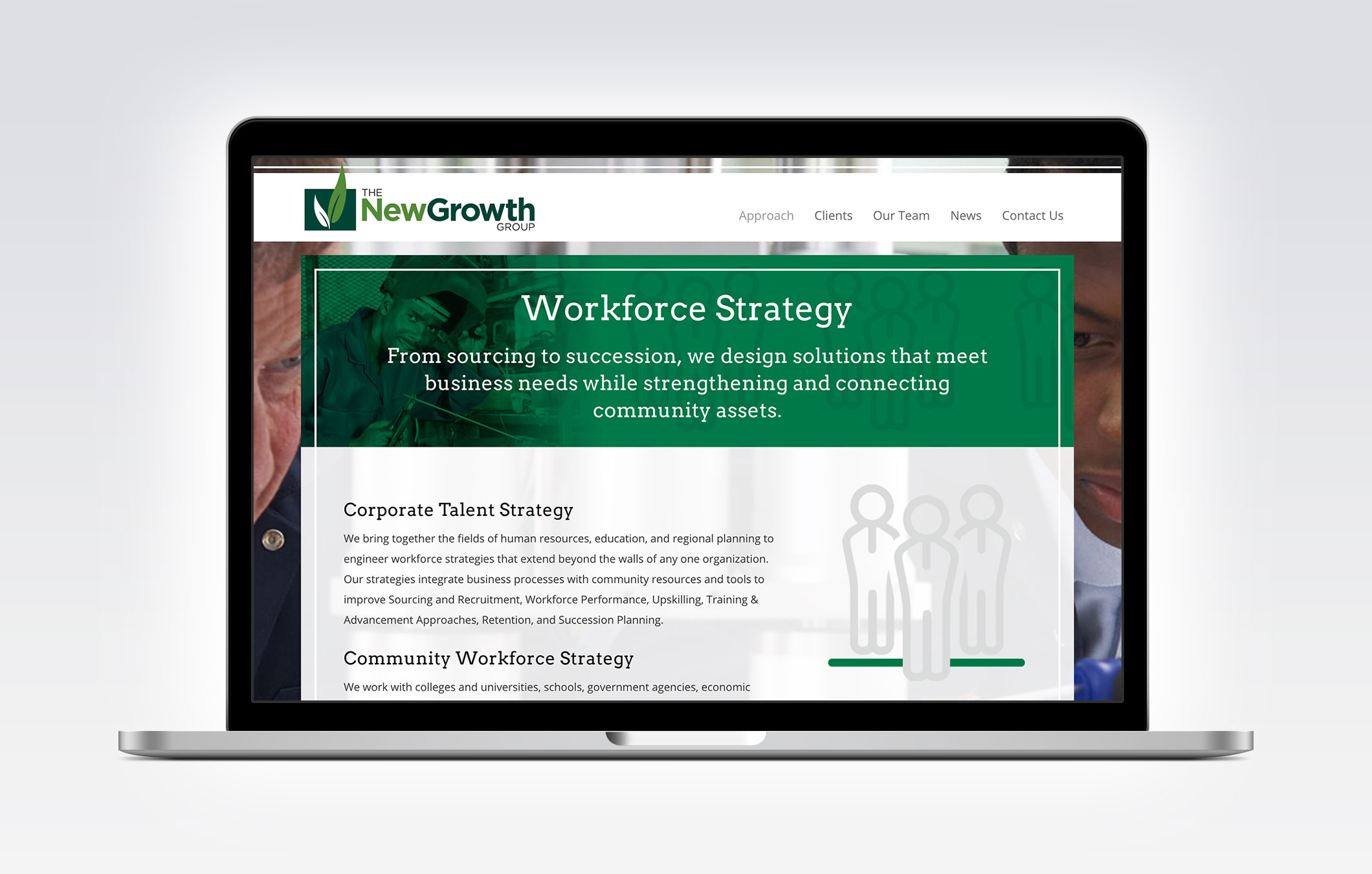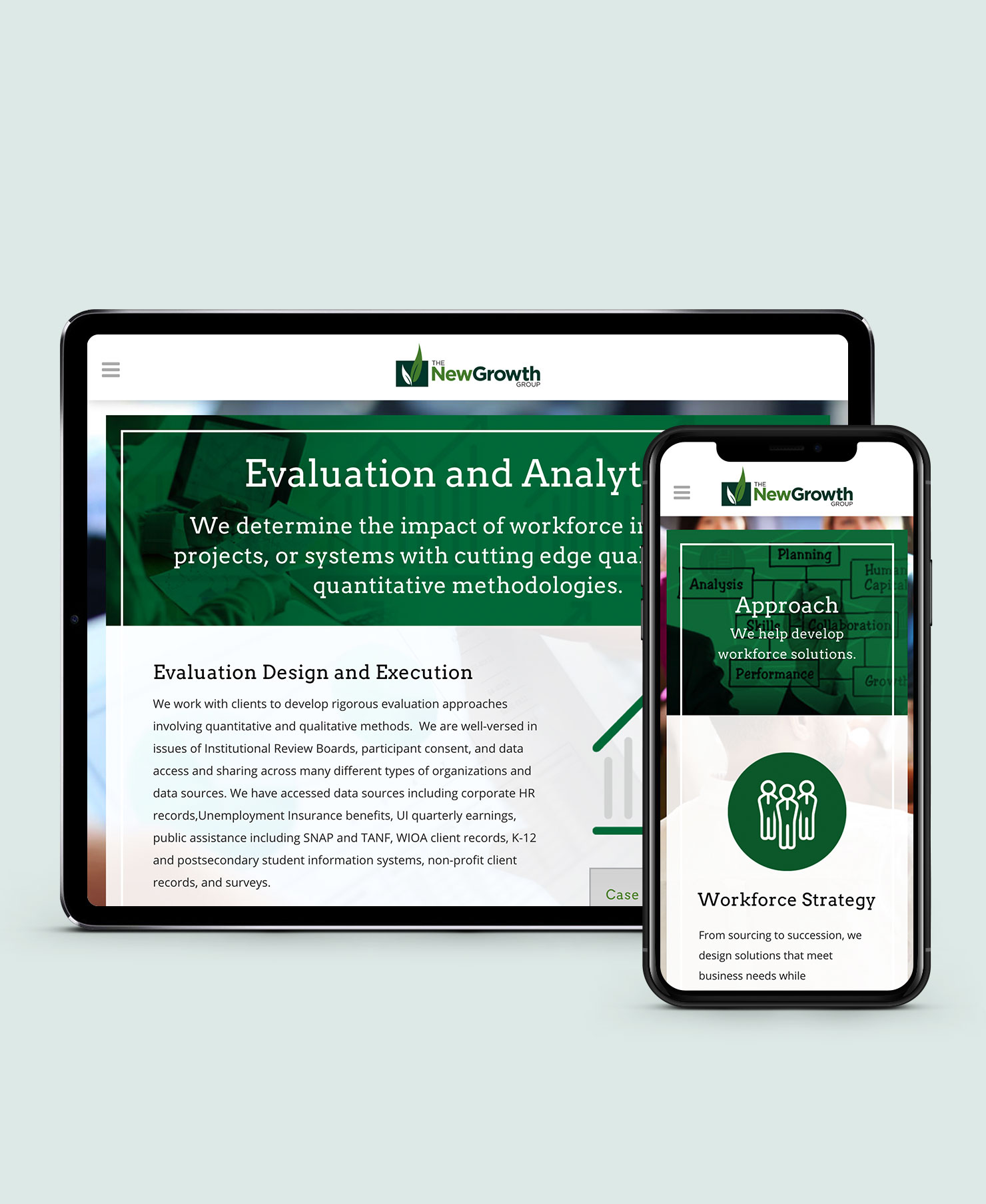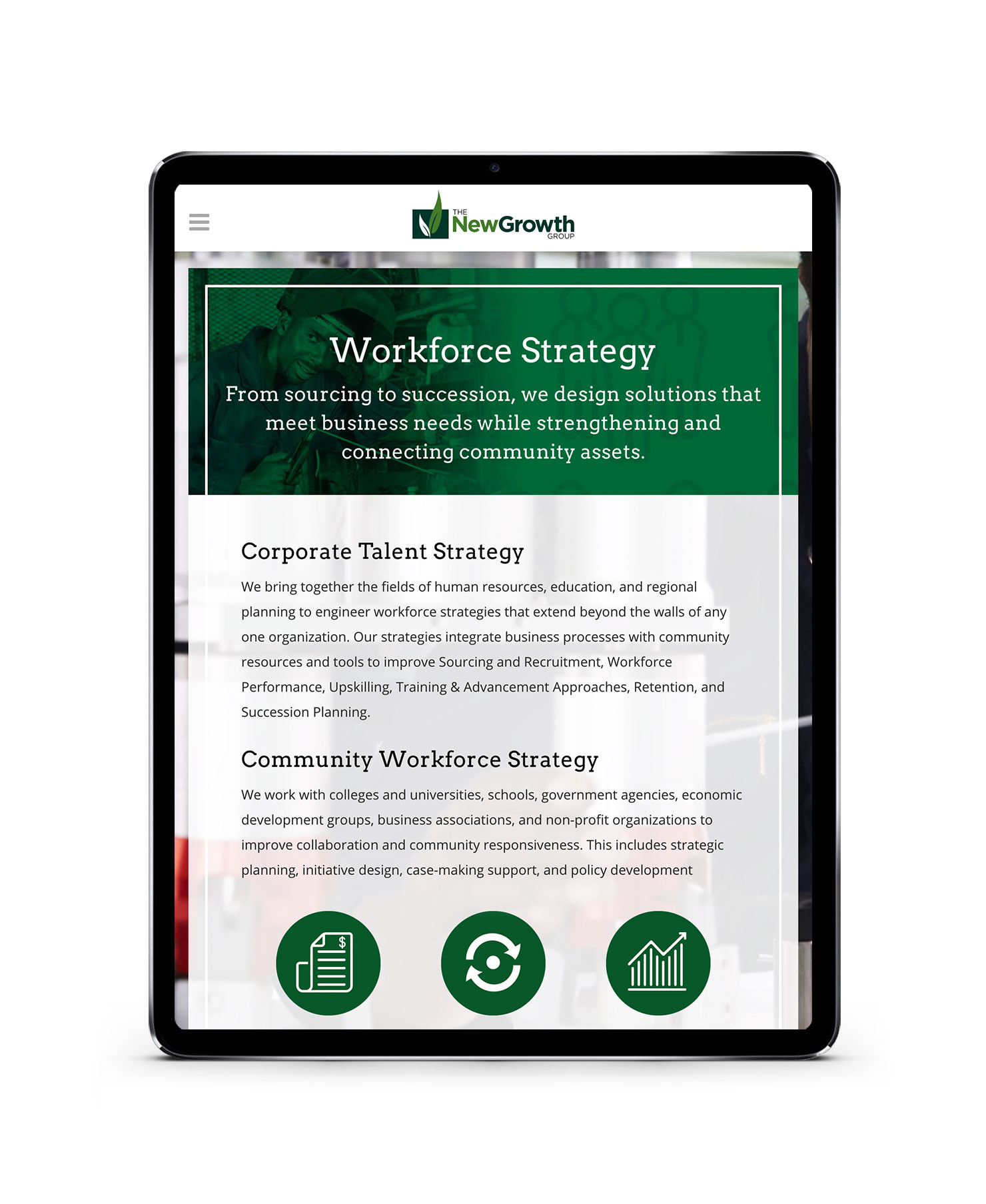 A contemporary design and simple navigation system provide an intuitive path to get to know the company and its services.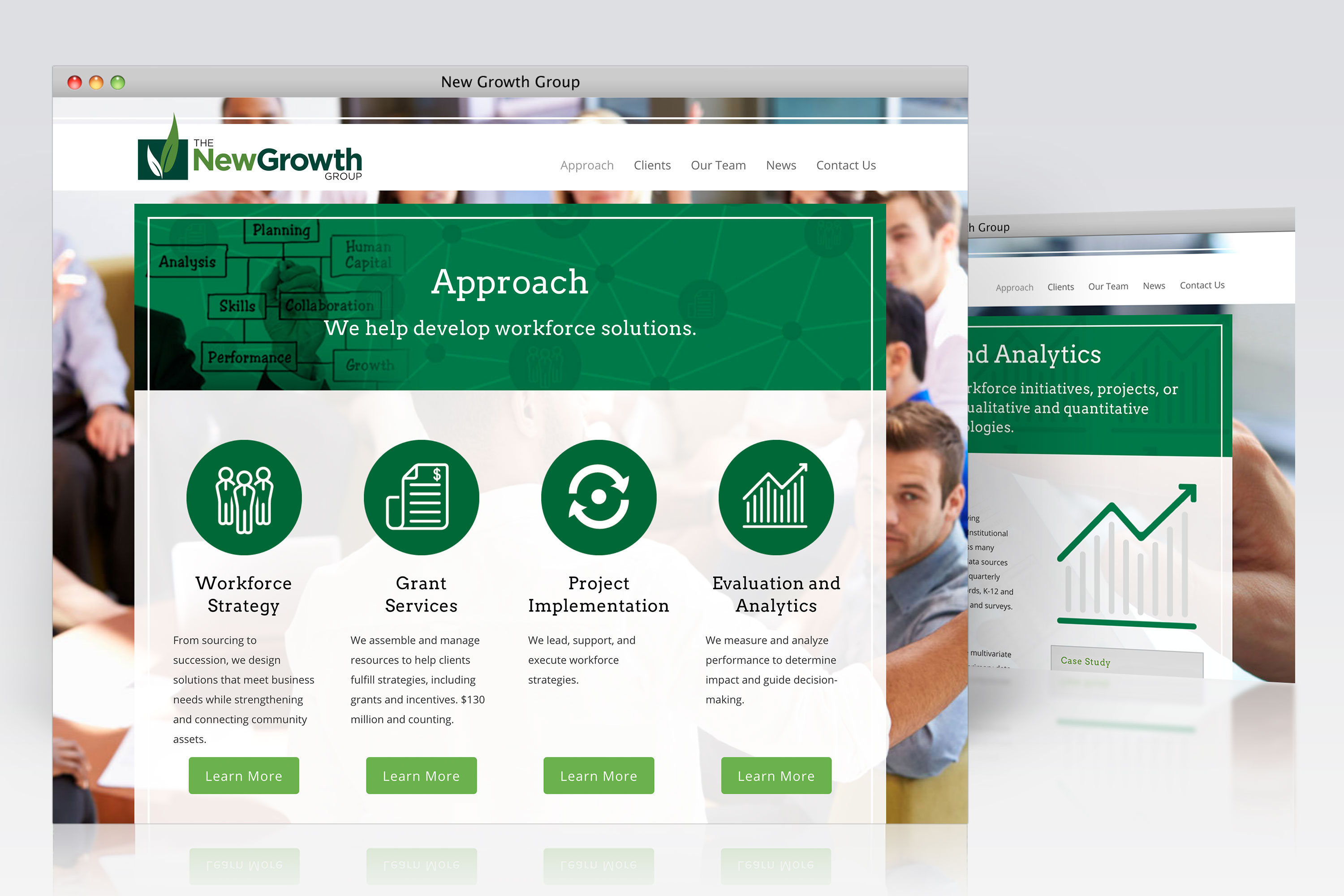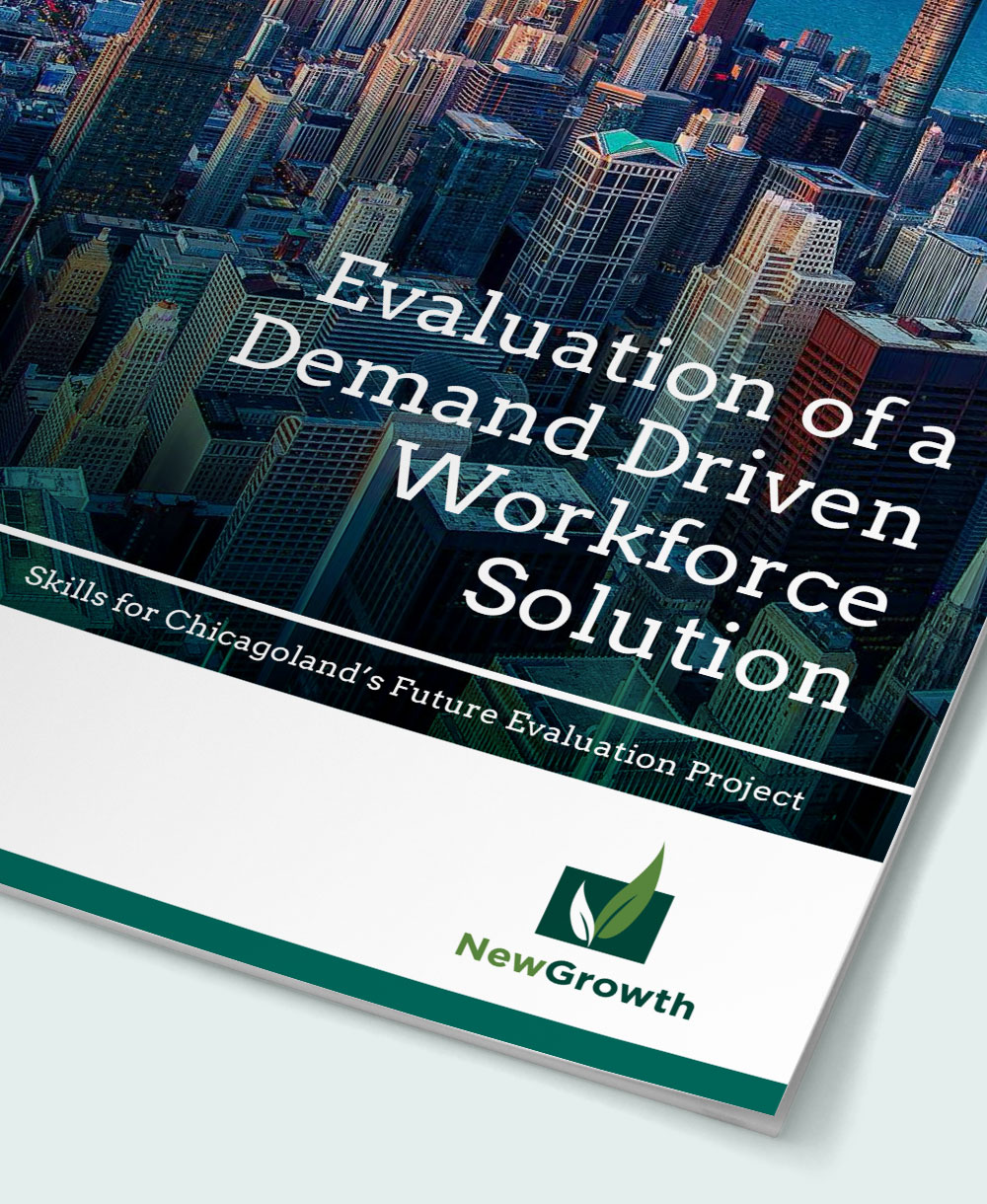 Full Report
This evaluation's raw data, tables and charts were developed into clean, engaging visual treatments that complement New Growth's brand vision.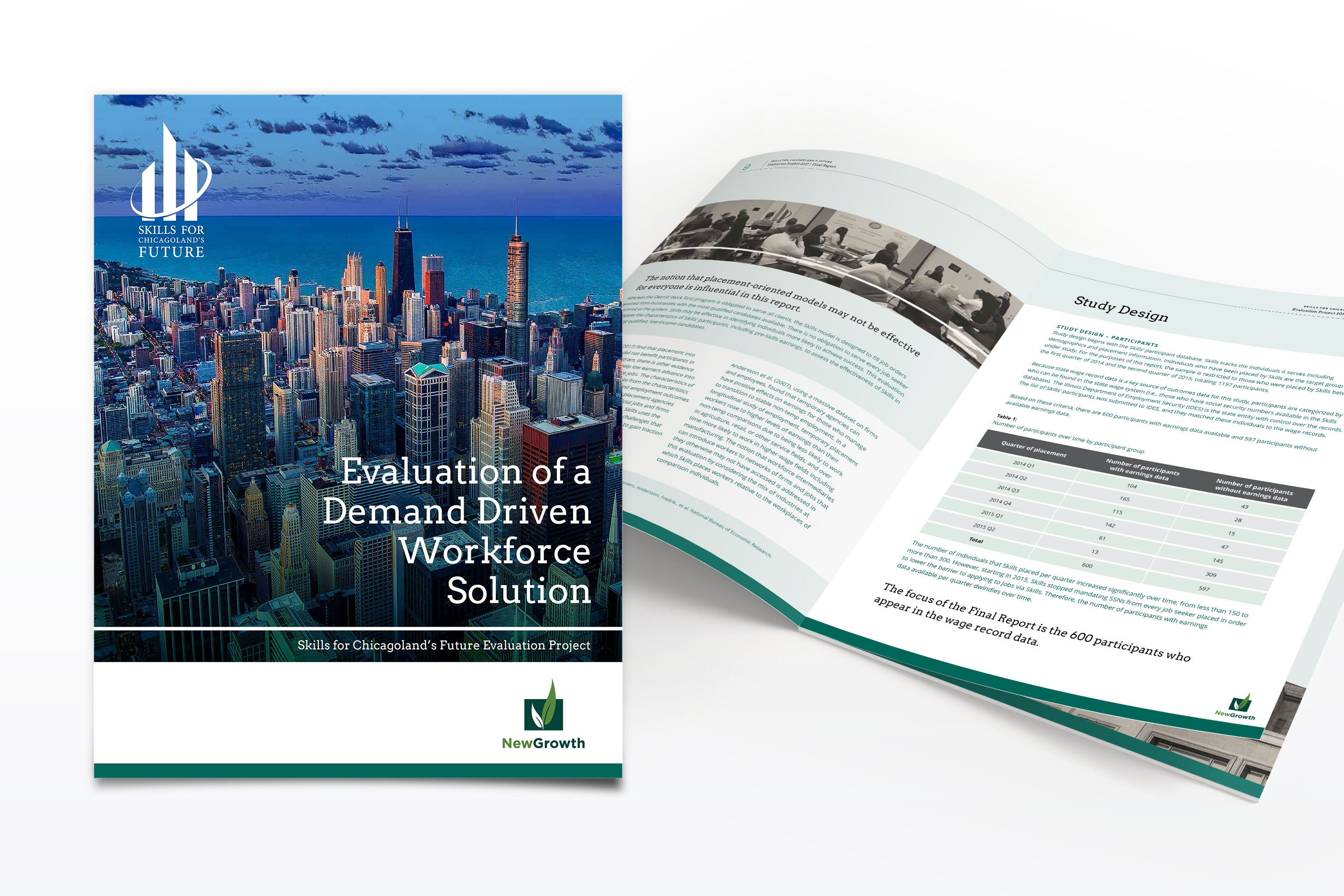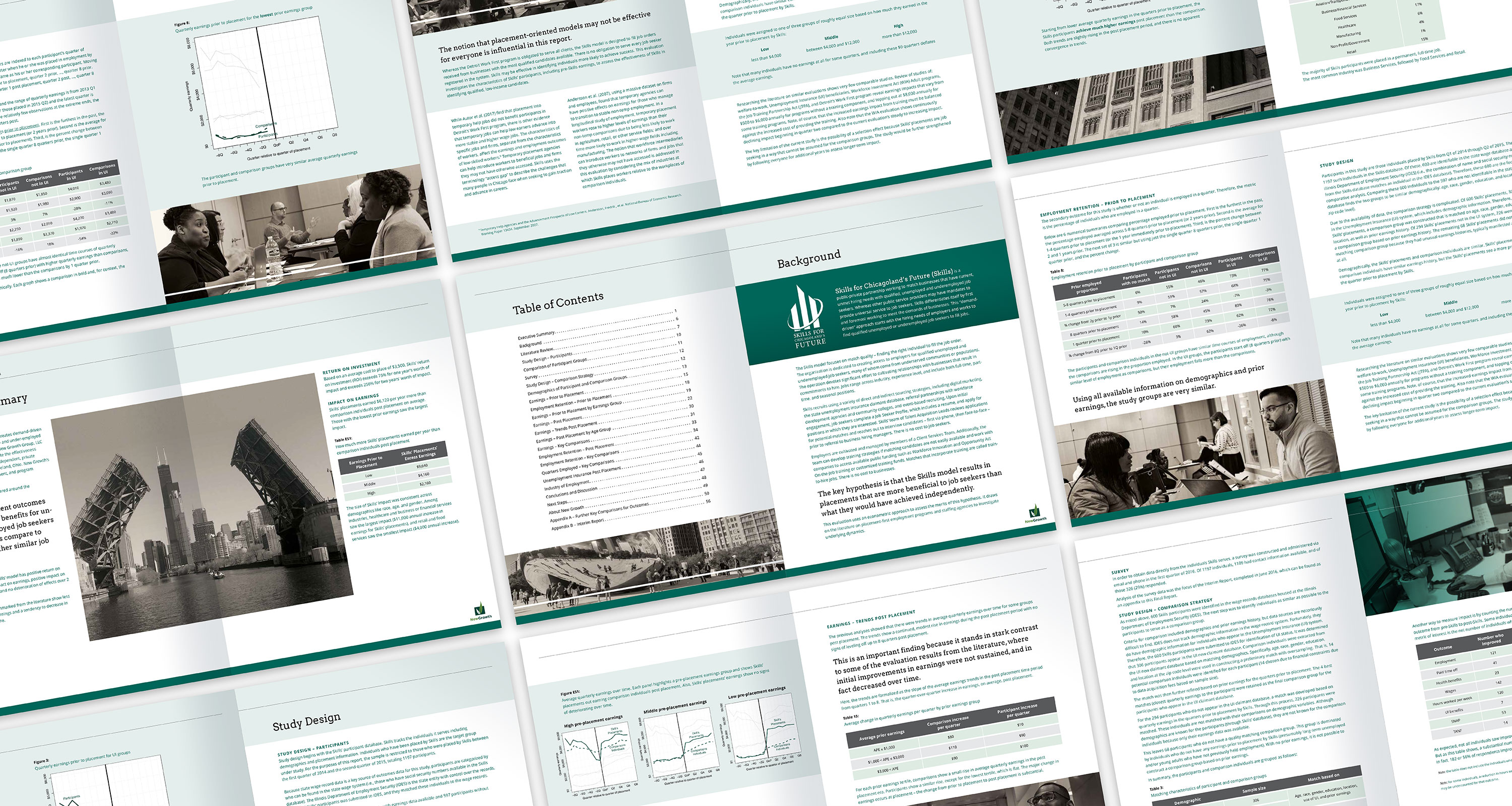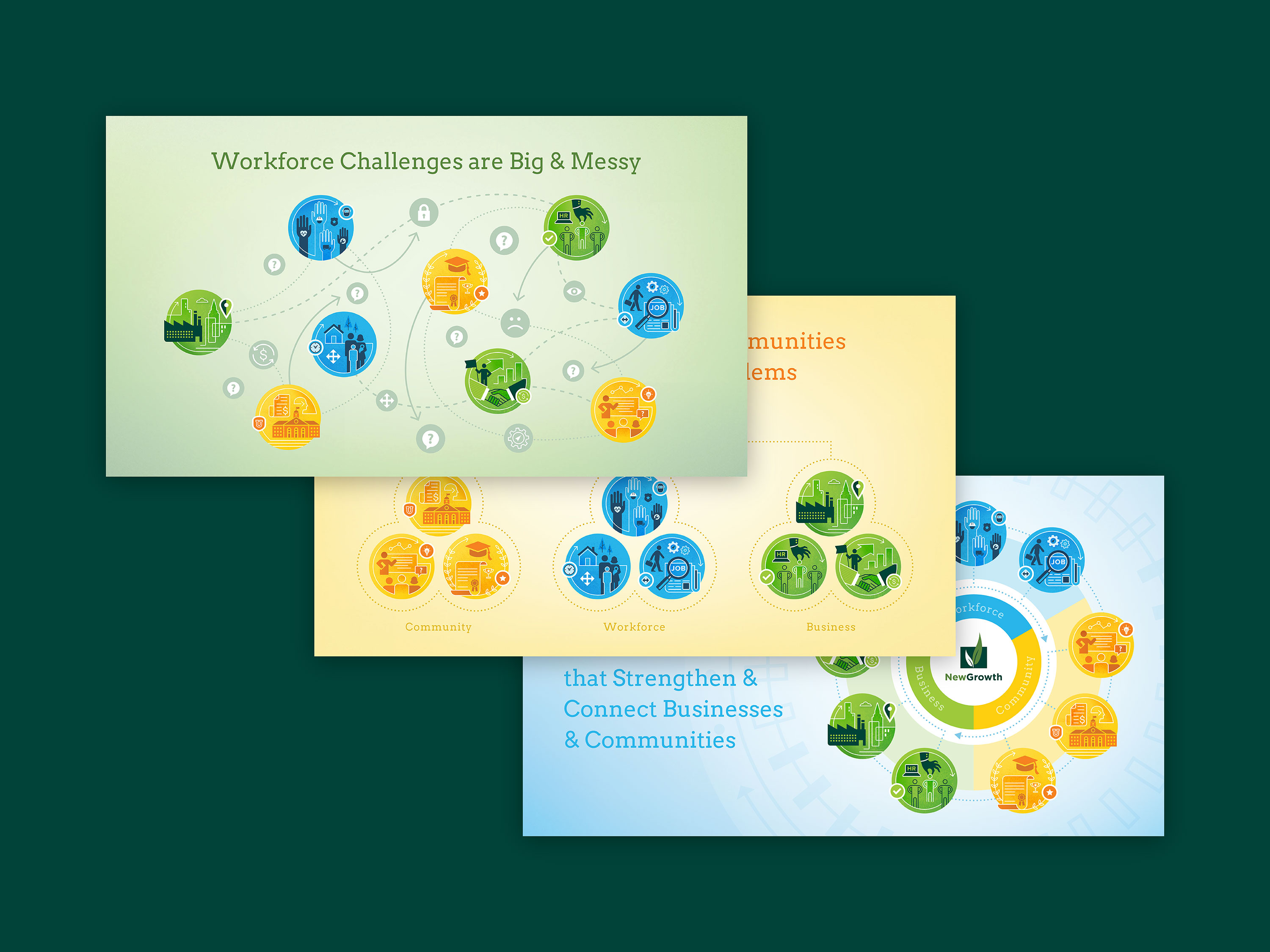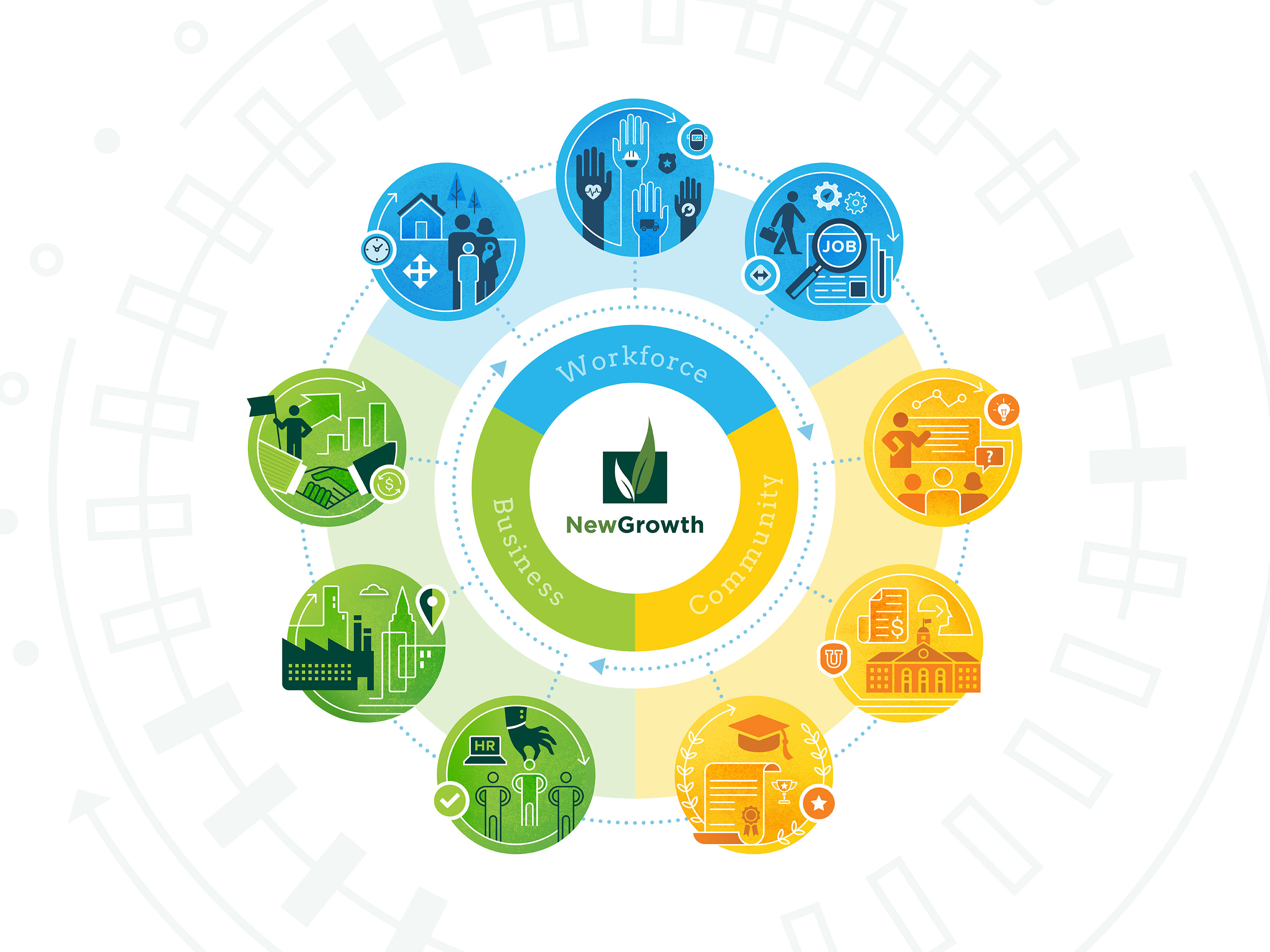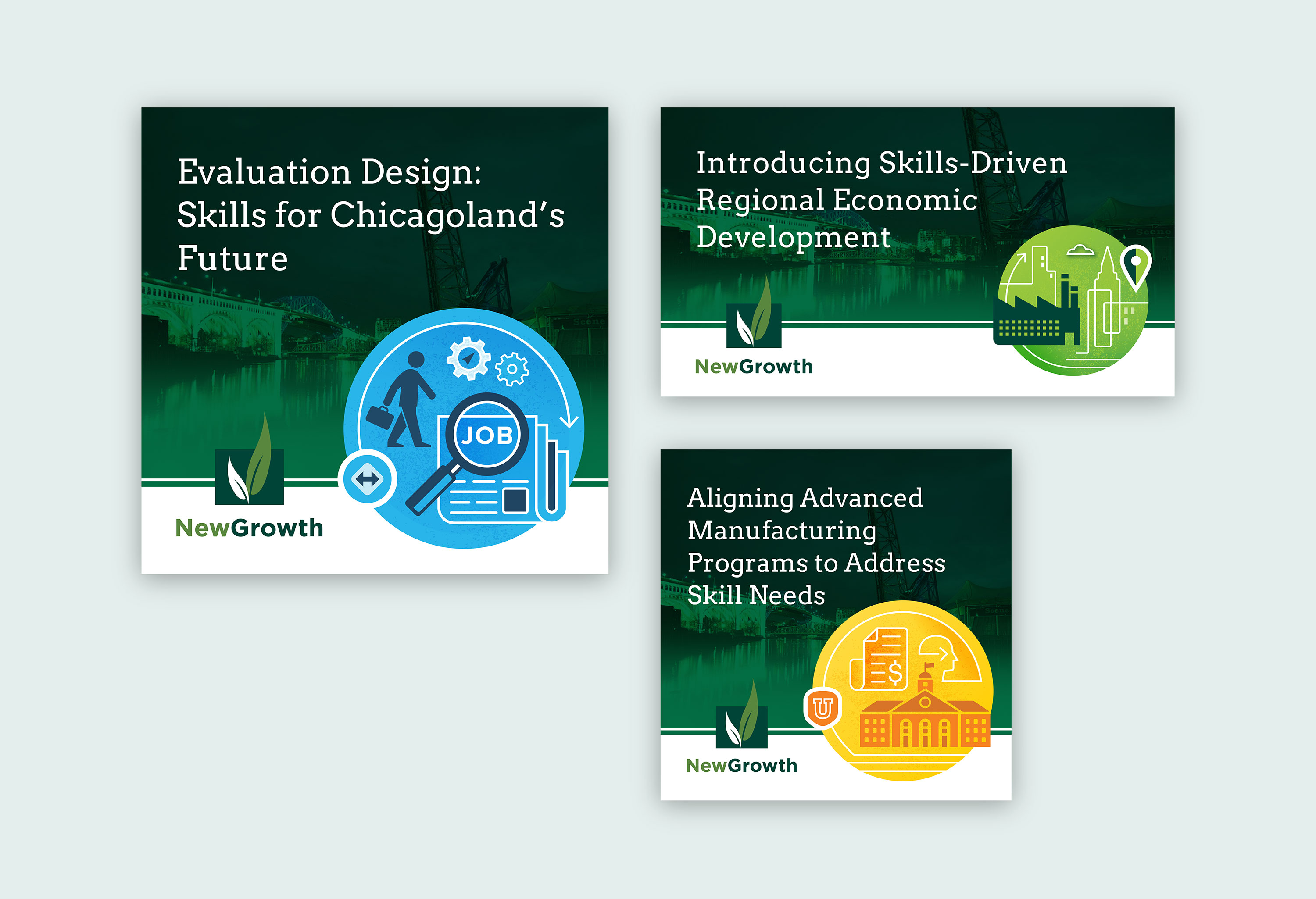 Getting Social
To support New Growth's visual identity, we created a series of badges to convey the important link between regional business success and a well-trained and educated workforce. These design elements are used for collateral, online and social marketing.
Services Provided
Concept & Design Brand Development Art Direction IllustrationResponsive Web DesigneMedia