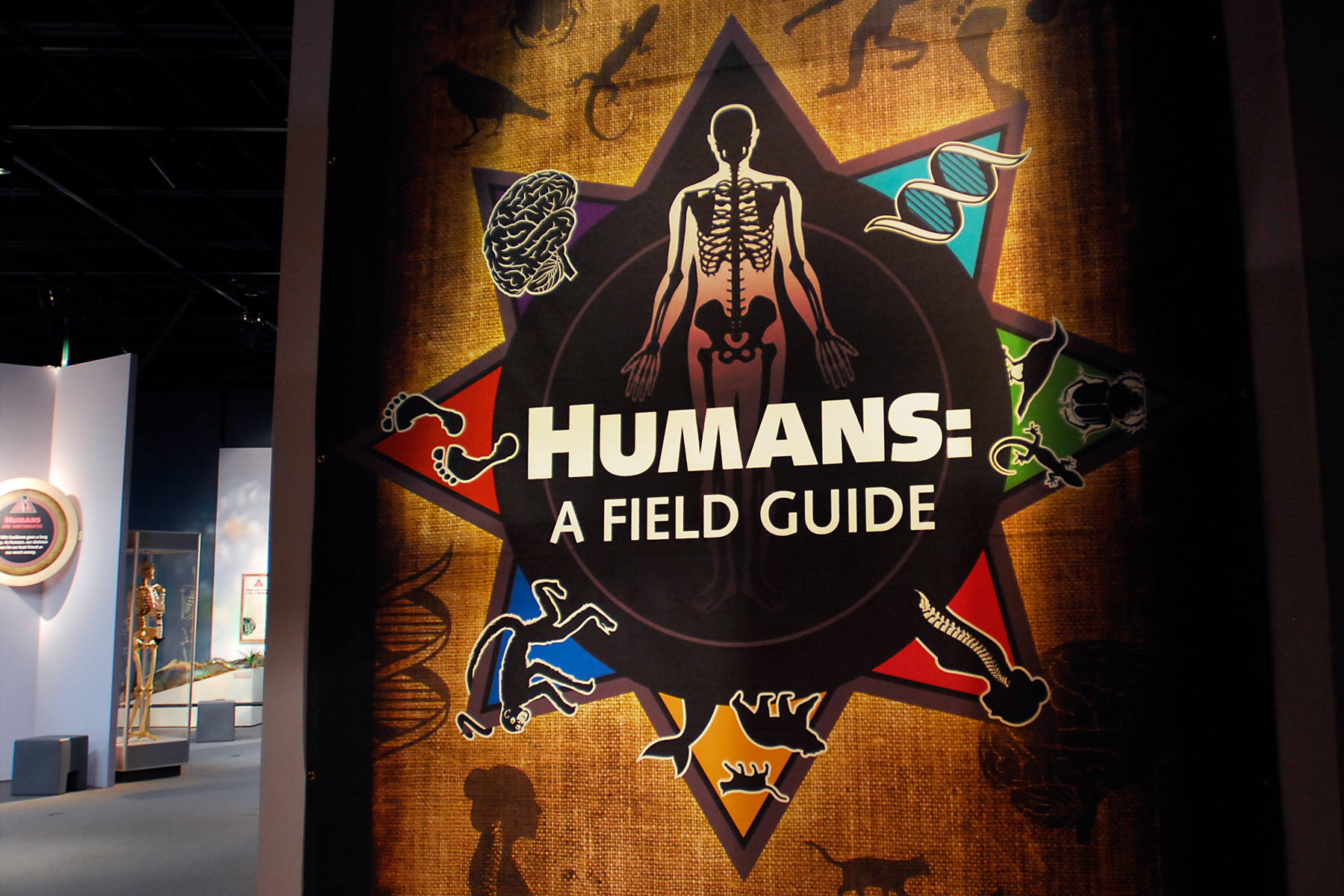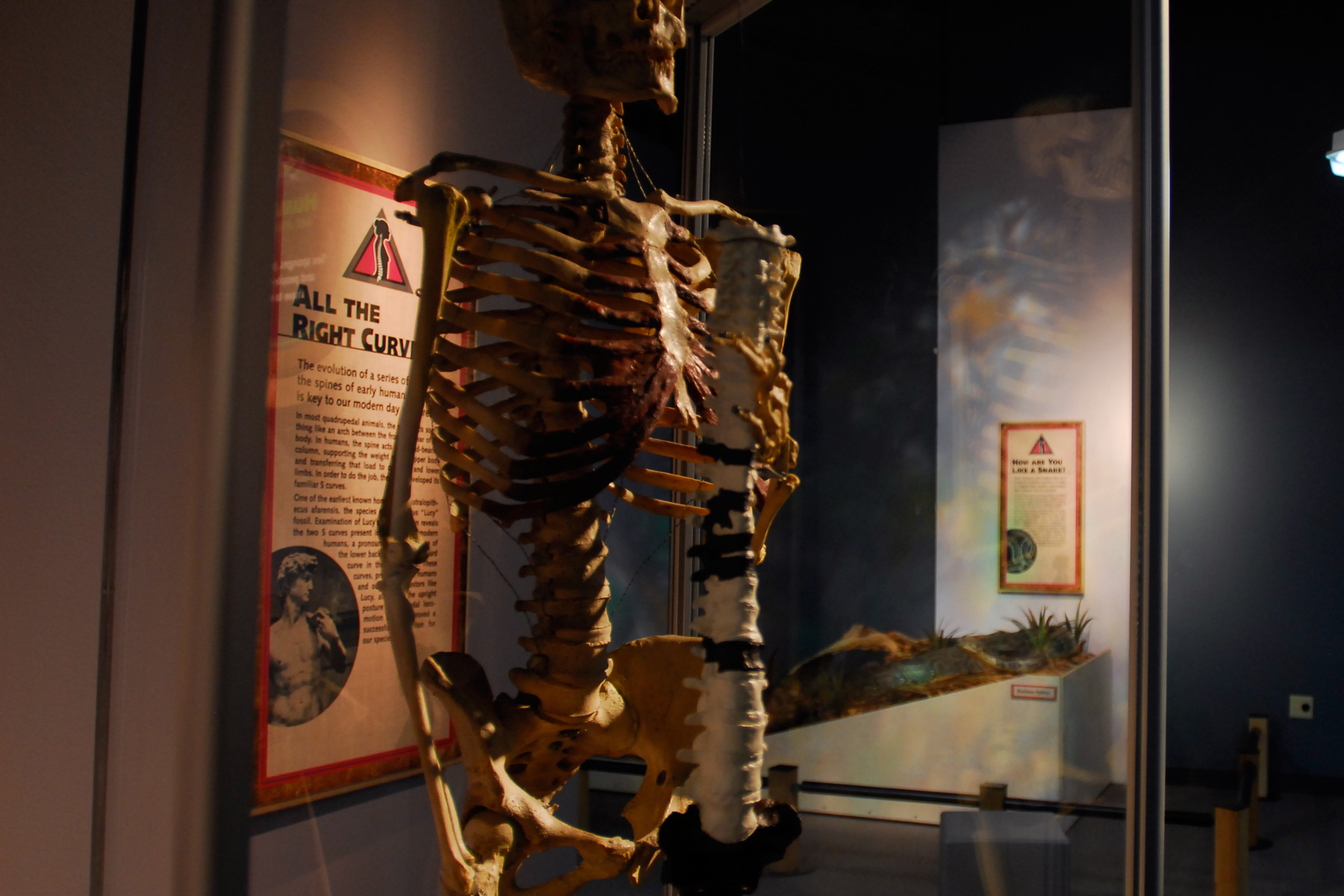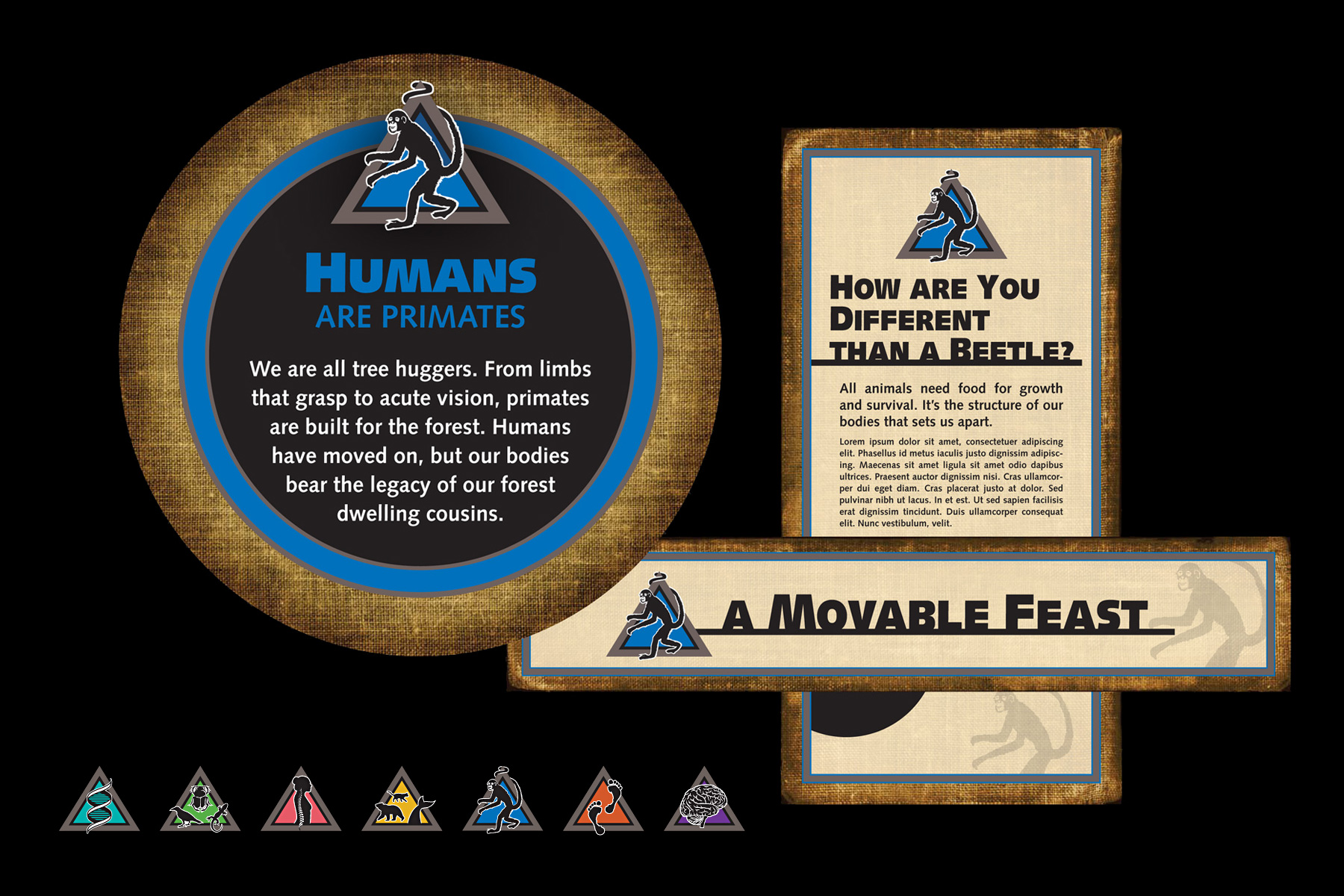 Cleveland Museum of Natural History
Exhibit Design & Graphics
For the museum's self-curated and unique exhibit "Humans: A Field Guide", we were tasked with developing the exhibit graphics to be used for the exhibit's identity, display graphics and marketing.
Working closely with the Exhibits Director, we discussed the content of the exhibit, the tone of the experience, and what visitors would take away from their experience. Utilizing a vintage Field Guide book as inspiration, we developed a visual theme that evoked a tactile background on which the exhibit logo was displayed like a book cover. The logo icons were developed to identify key points along the exhibit's journey and were differentiated by image and color. This color scheme was then utilized in the supporting graphics associated with that area of the exhibit.
In addition to the show's identity, we developed a style guide and templates that were used by the museum's staff for the development of the exhibit's signage and displays.
Services Provided
Concept
Layout and Design
Illustration
Art Direction