Middough
We had a great time illustrating and animating these 4 snowglobes. This lively eCard showcased the cities and highlighted the regions where Middough has office locations, creating a blizzard of Holiday cheer.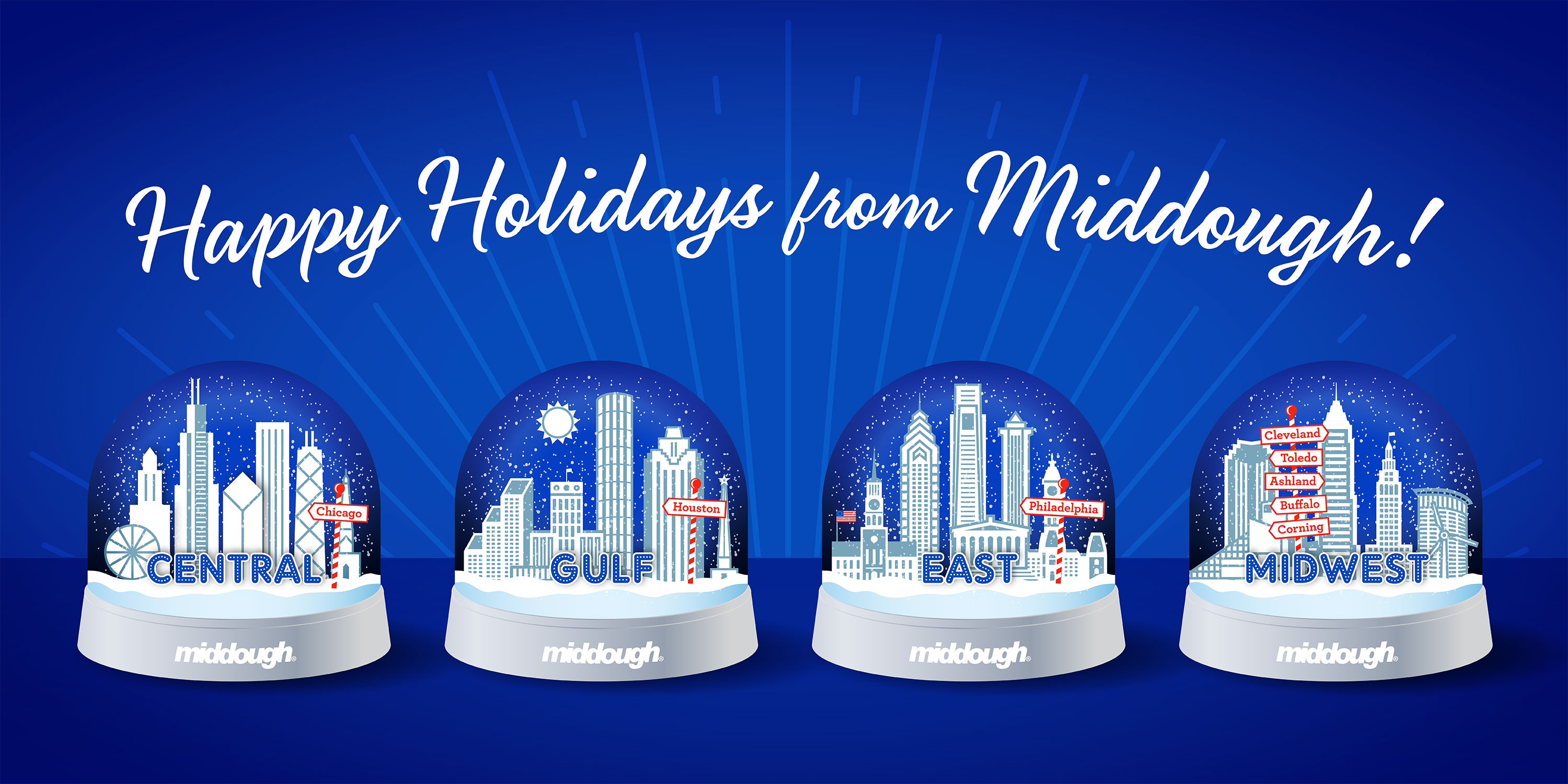 Solid Foundation
Before animating, we created a storyboard for this custom eCard showing the look, text and transitions we envisioned.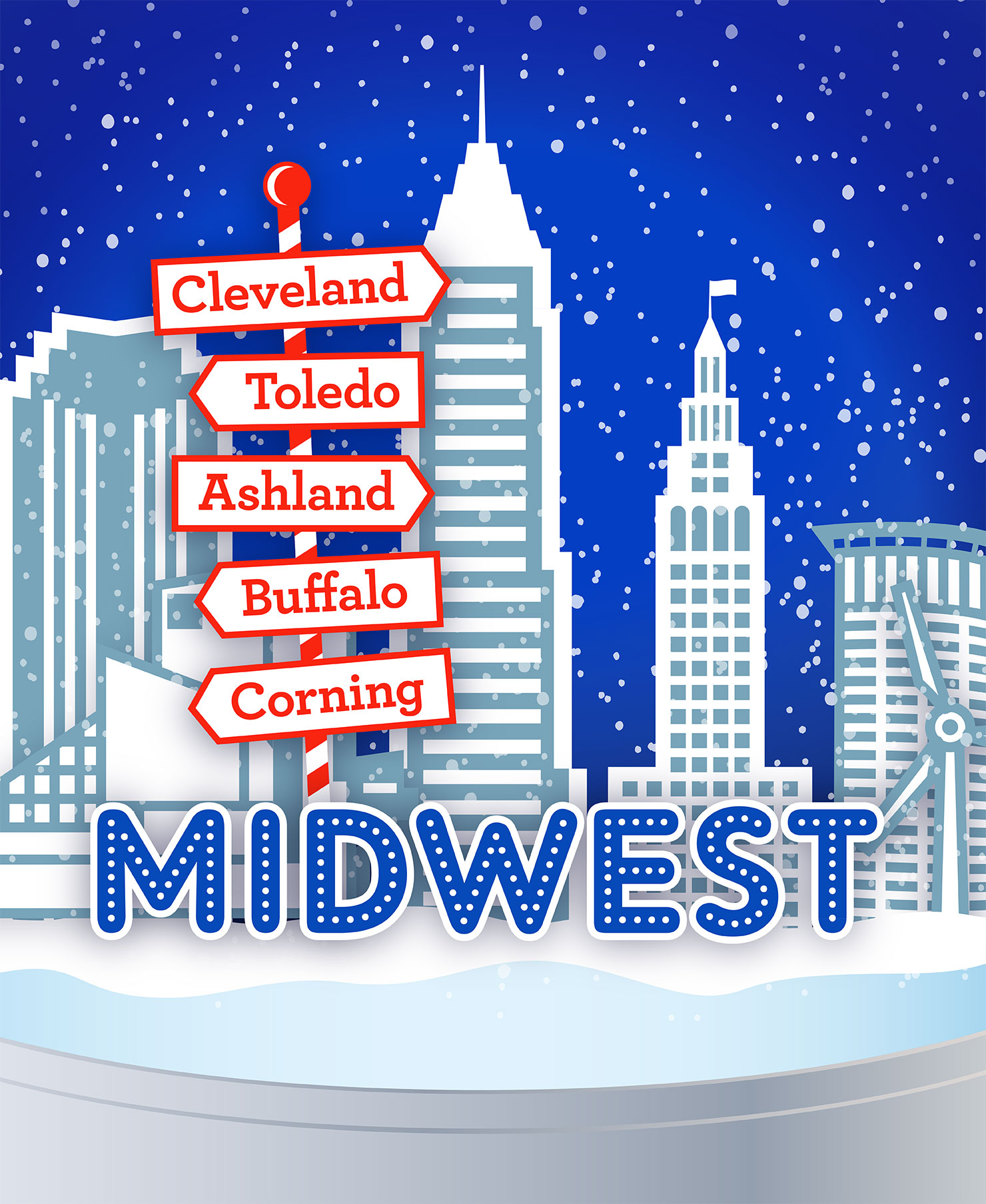 Let It Snow
We wanted the eCard to be simple and eye-catching with 4 winter wonderland skylines, complete with swirling snow.
Services Provided
Concept & Design Art Direction Illustration Animation