GED
Our fresh approach on the holiday wreath used their stainless steel u-channel framing materials to reinforce their creative manufacturing possibilities.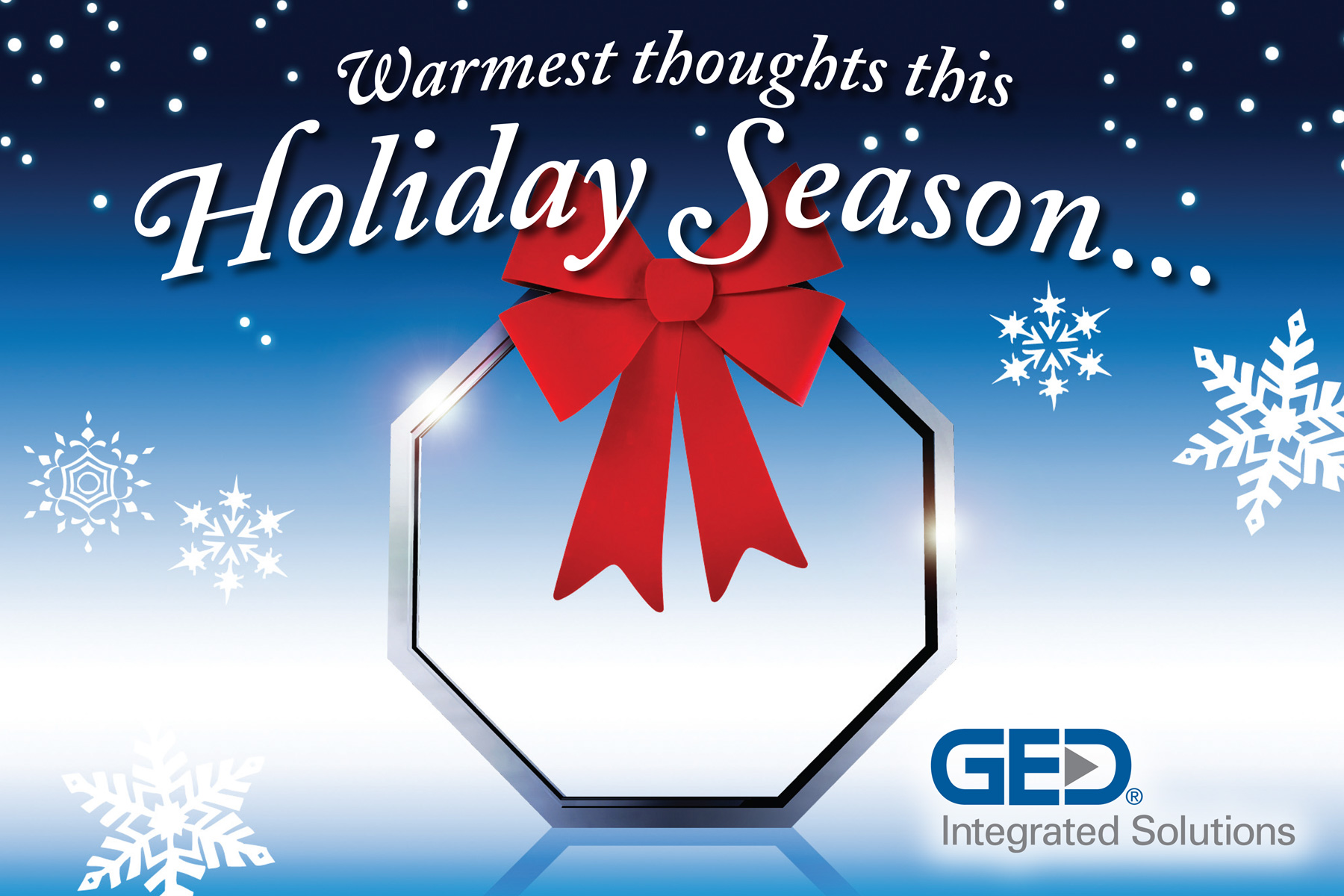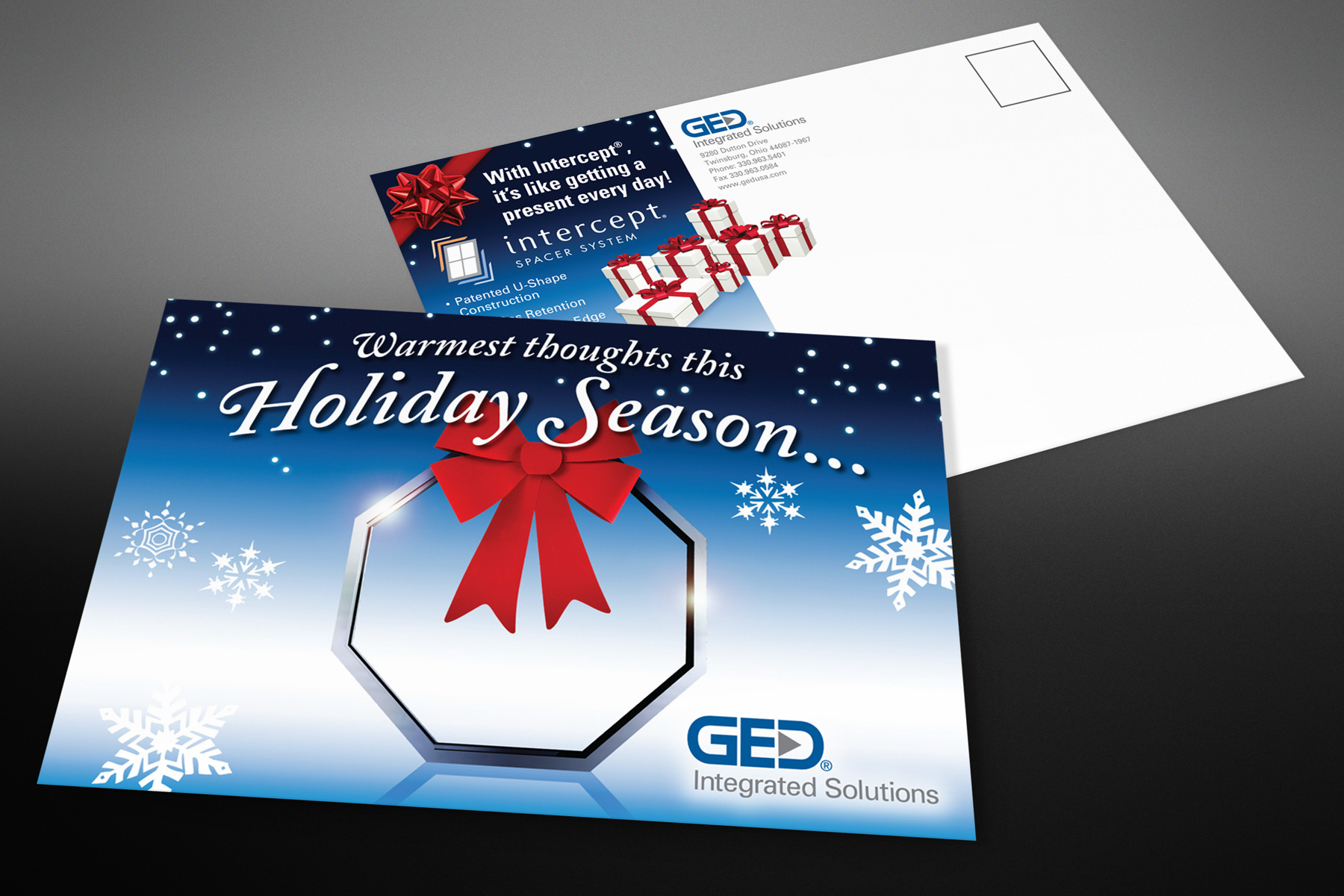 Holiday Window Shopping
Who doesn't love the Holidays?! This direct mail piece was an opportunity to spread some holiday cheer while at the same time, tout potential savings by using their integrated manufacturing equipment.
Services Provided
Concept & Design Art Direction