Creative Flavors
What's a core powder – you say? It's what you add to make the burst of deliciousness you find at the center of your ice cream bar once you bite through it.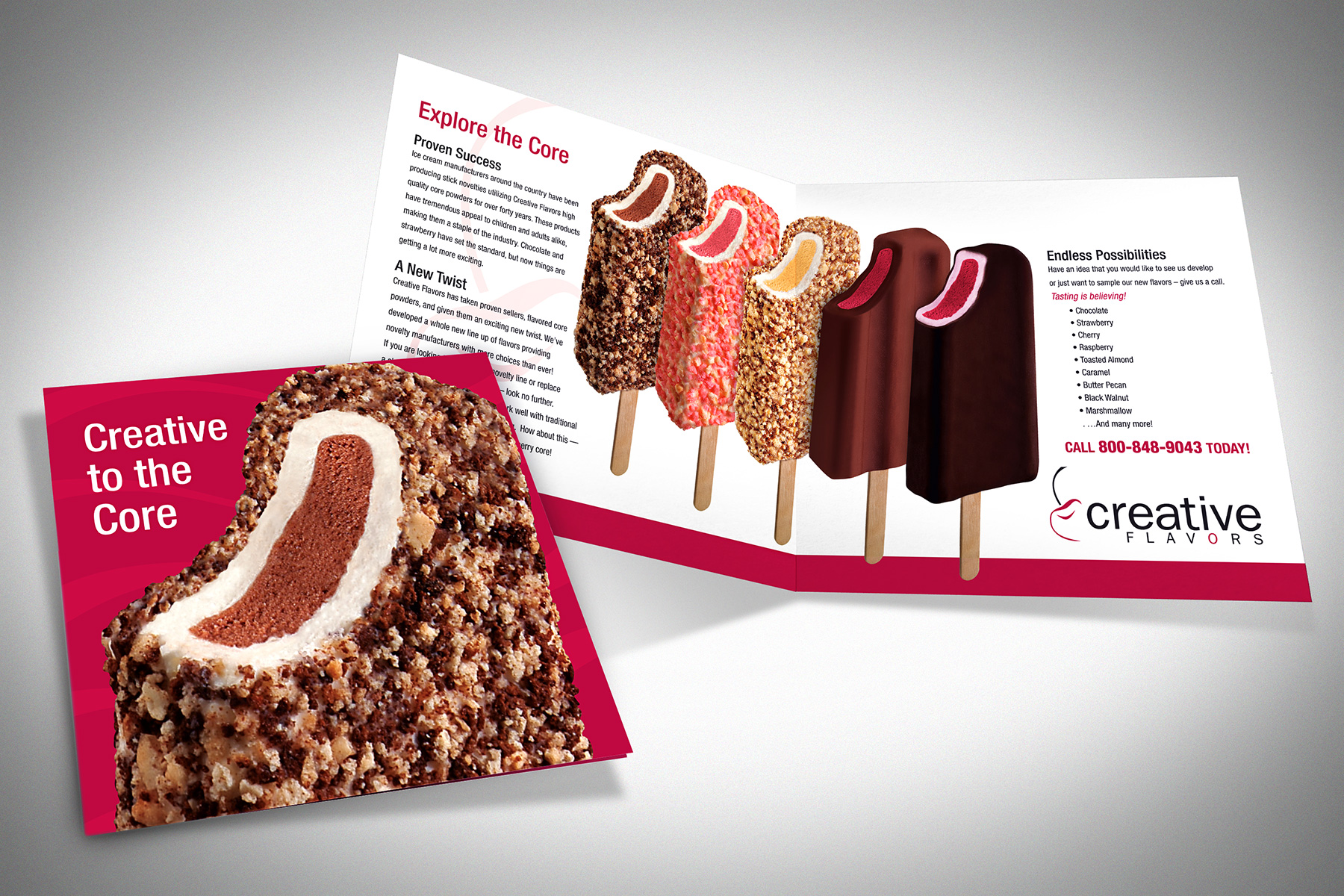 Make Really Good – Even Better
This brochure design showed novelty ice cream manufacturers the scrumptious possibilities of adding that extra "yum" to their products.
Services Provided
Concept & DesignBrand DevelopmentArt DirectionCopywriting