Euclid Chemical
We were tasked to graphically convey the "World of Concrete Products" Euclid Chemical provides to the concrete industry. This isometric vector "Concrete City" information graphic provides a visual reference for the wide array of applications where their products are used.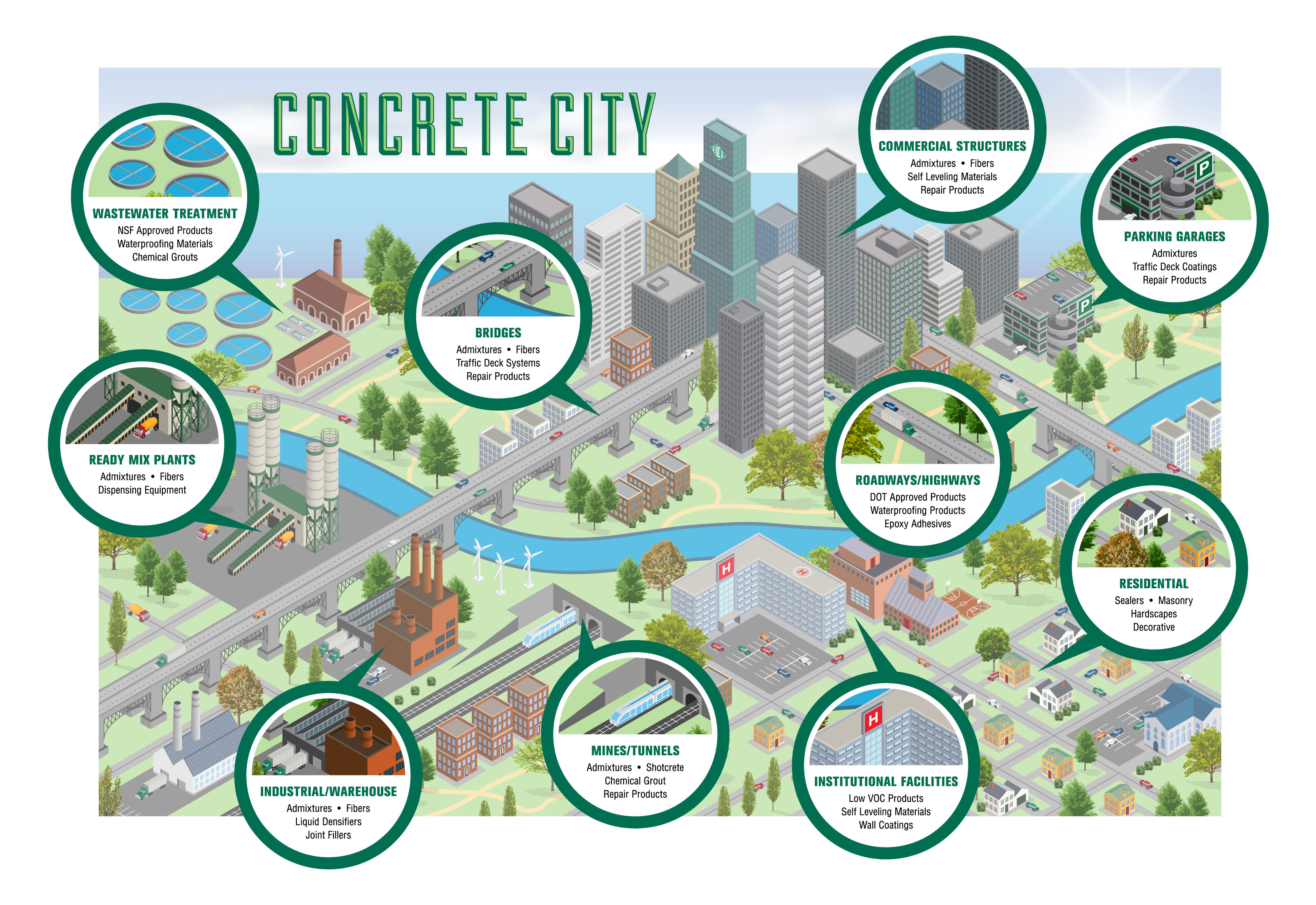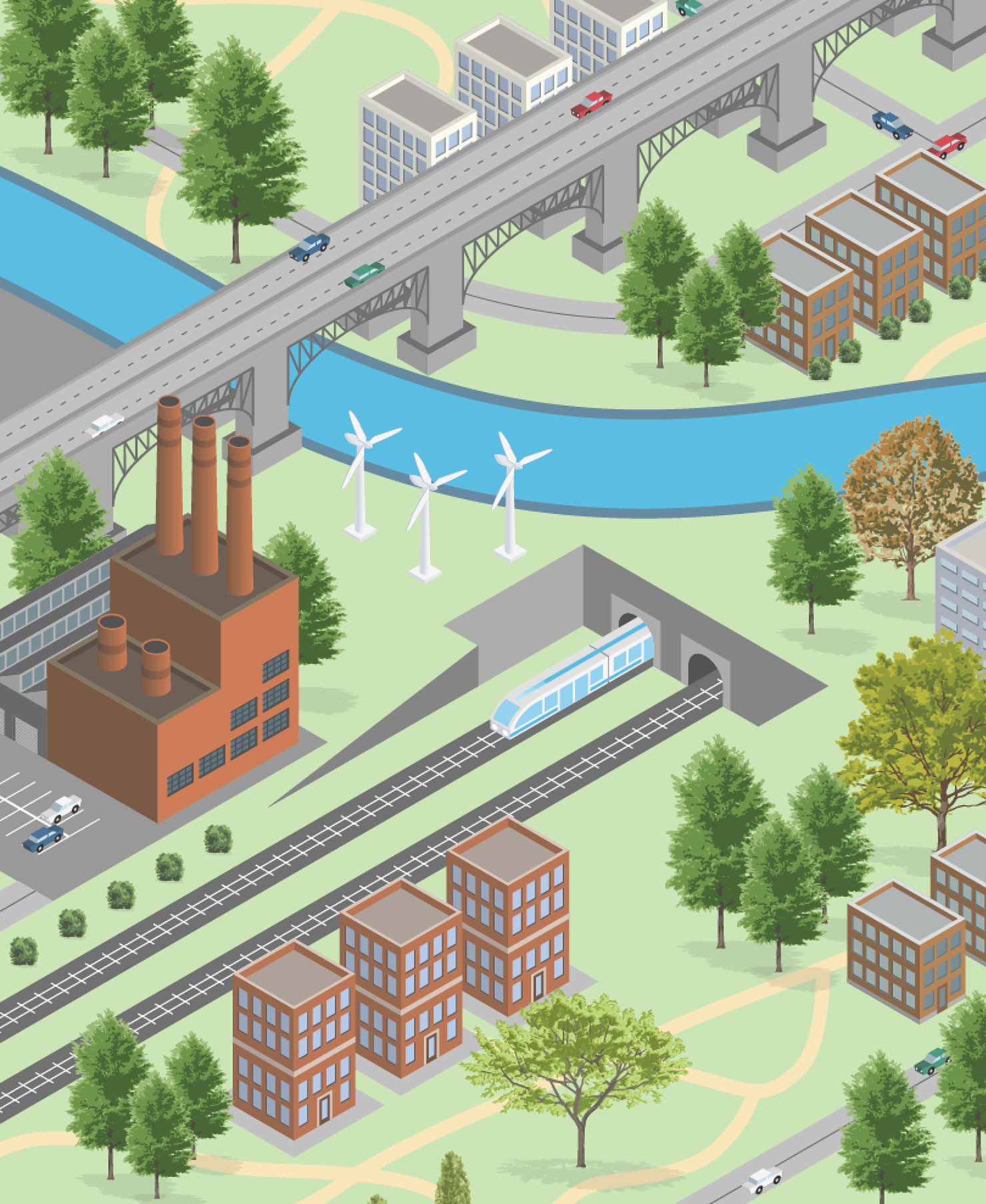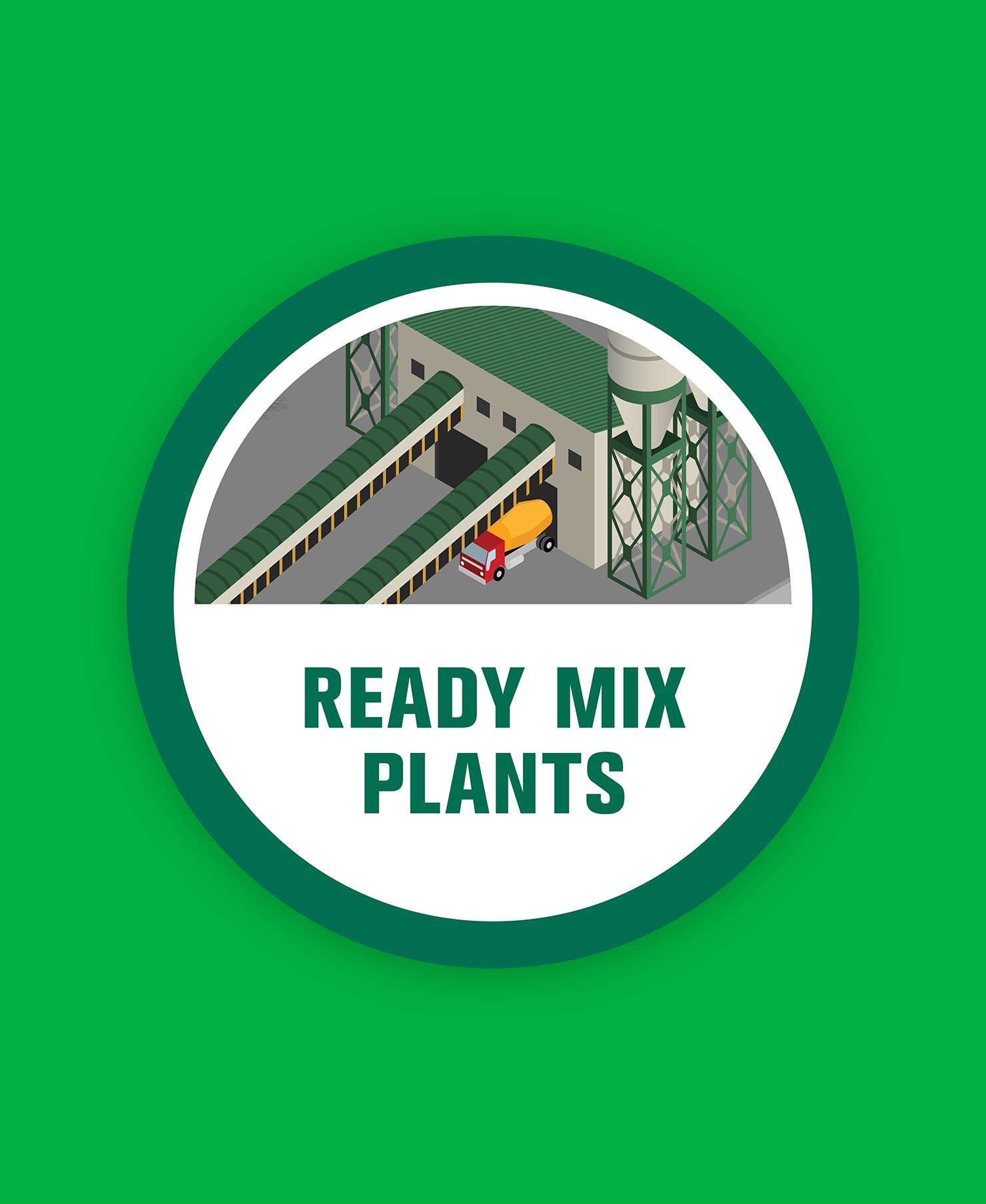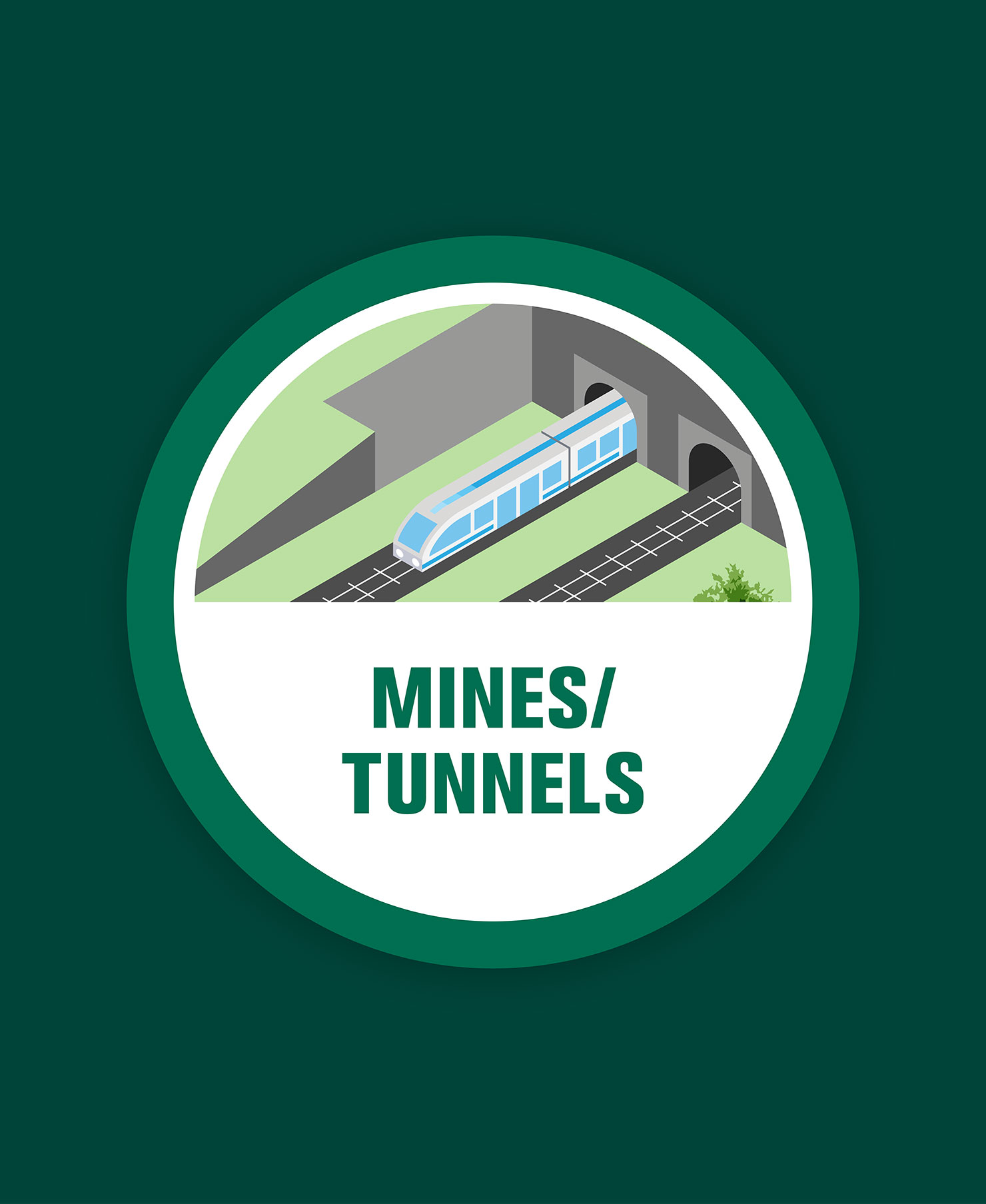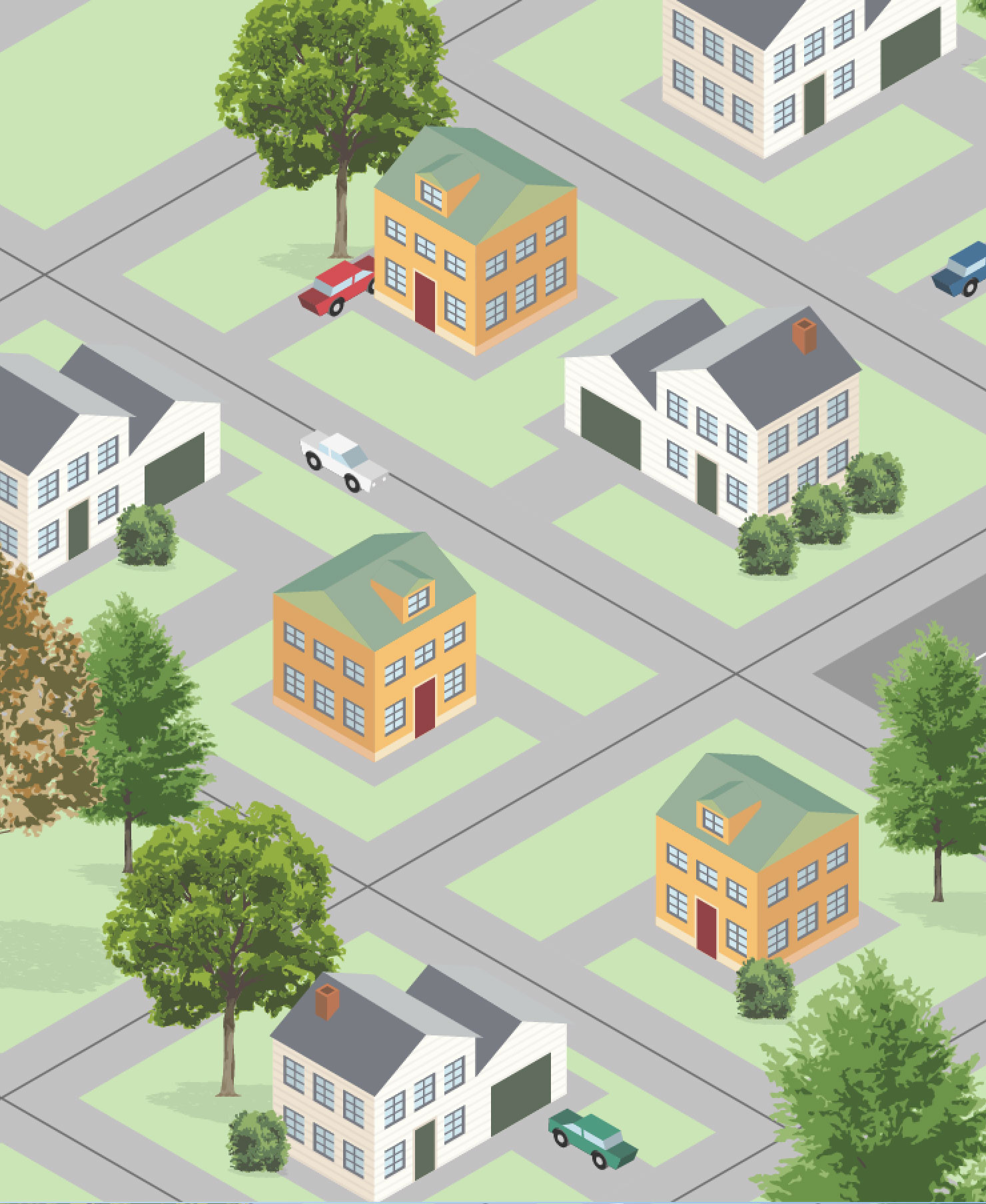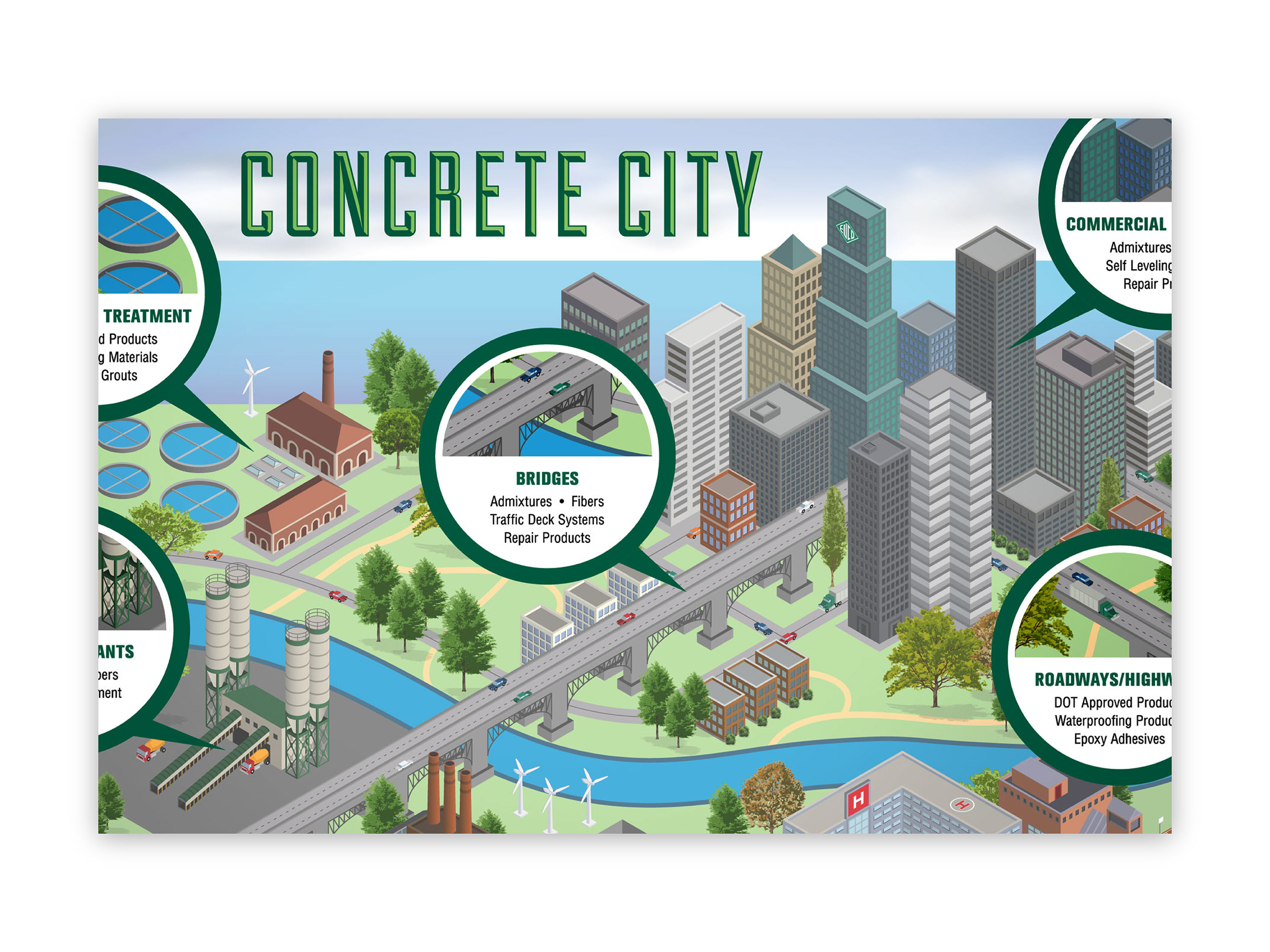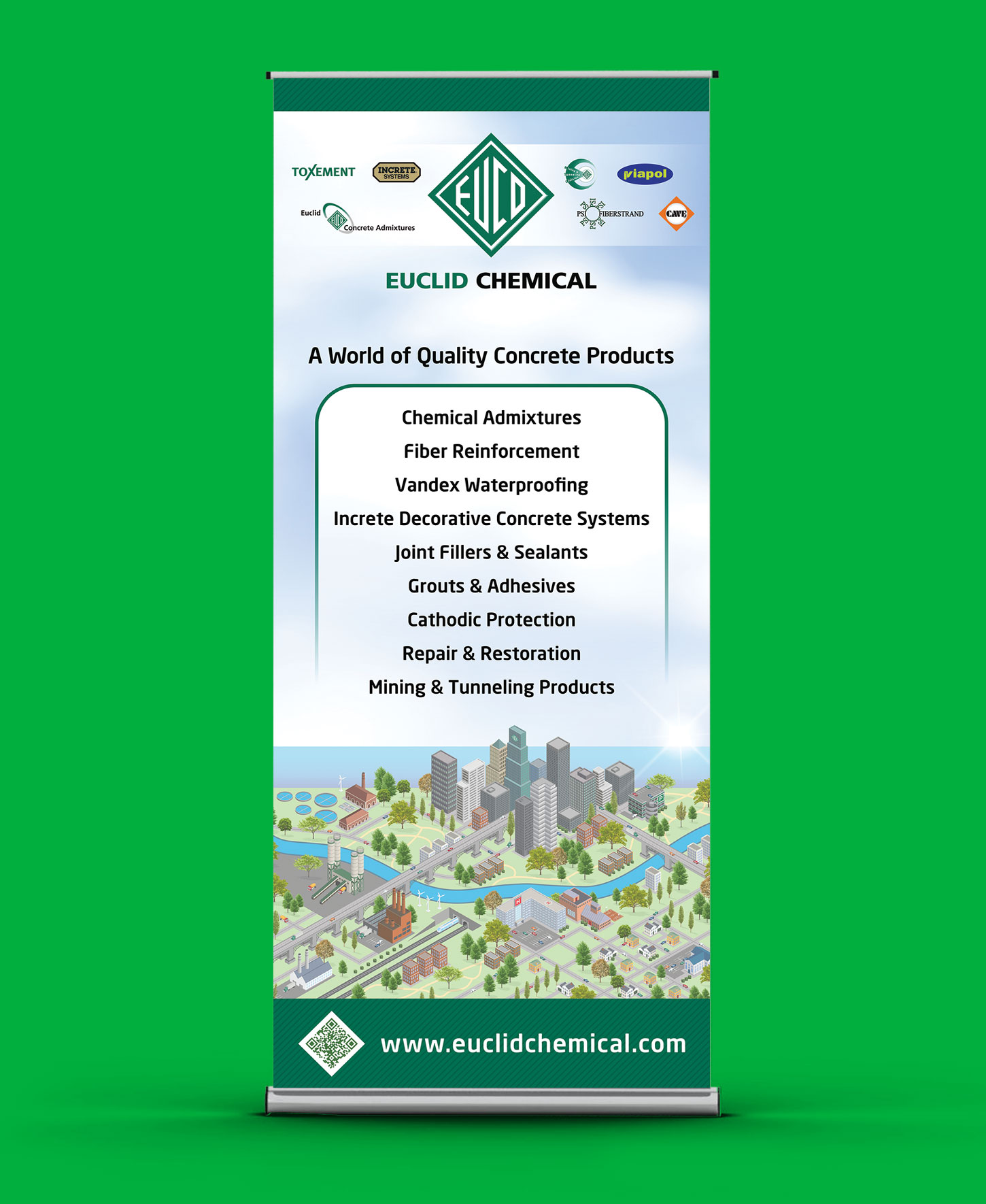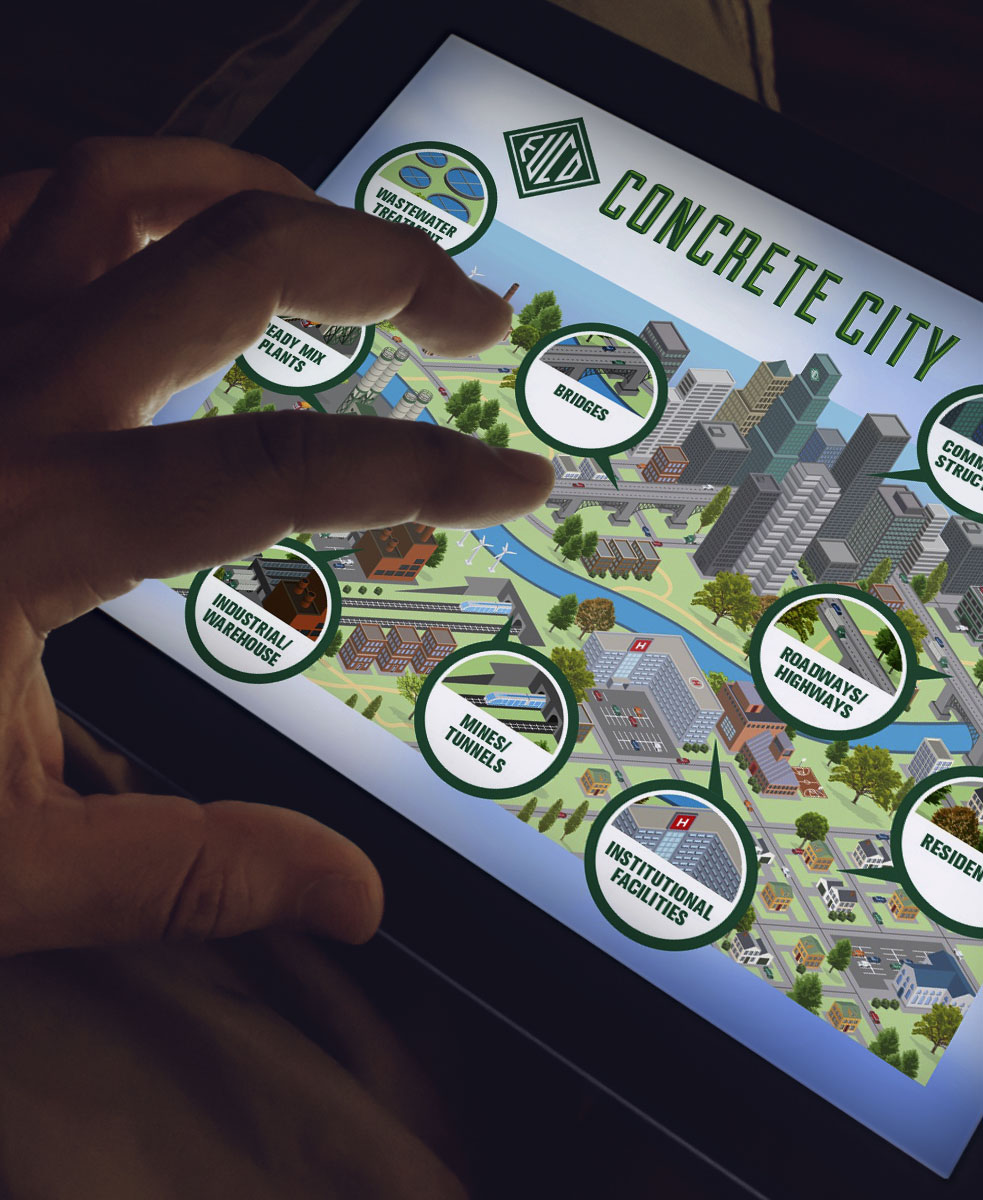 Full page ads were developed featuring the Concrete City illustration highlighting Euclid Chemical's scope of products and solutions.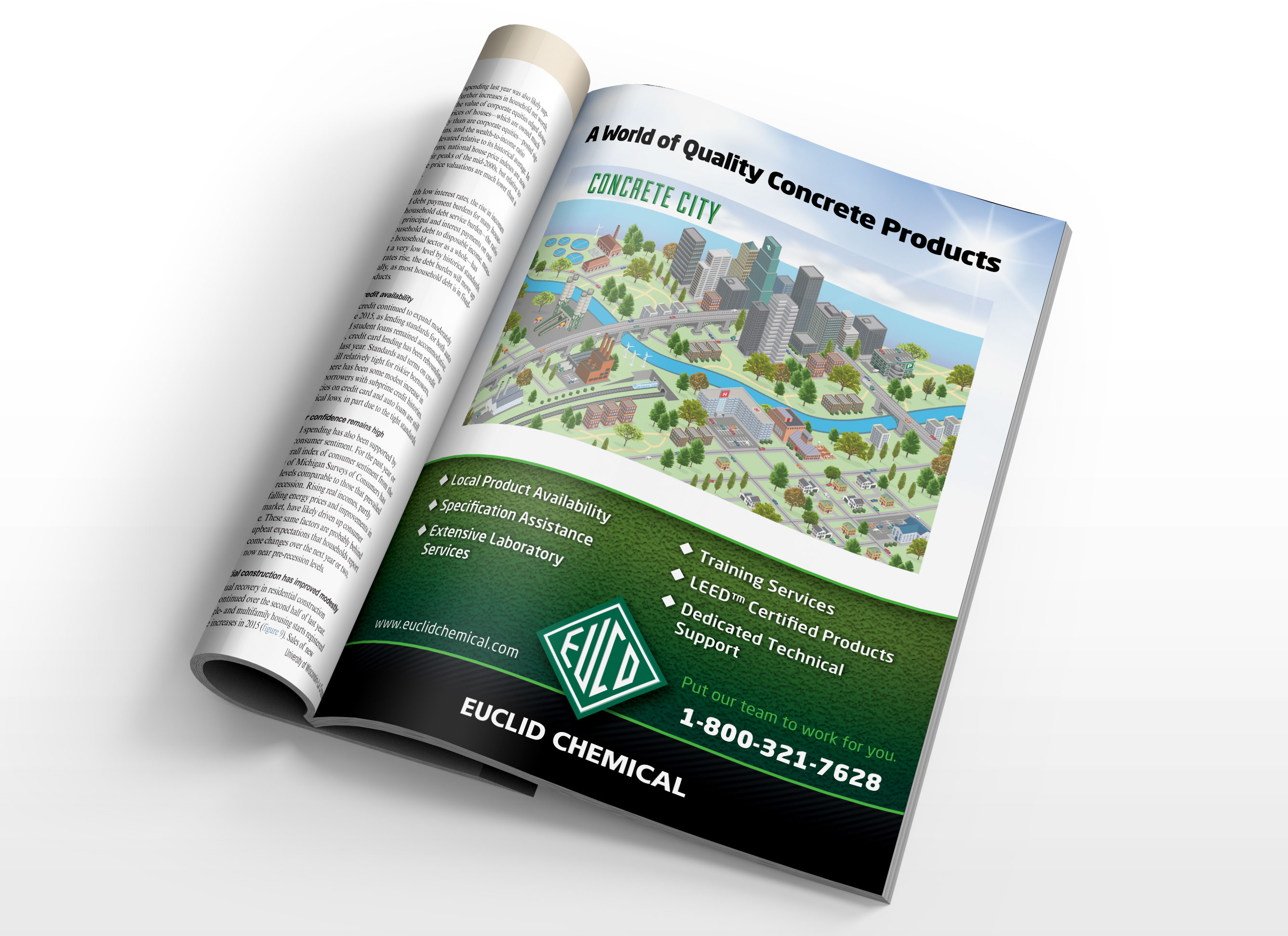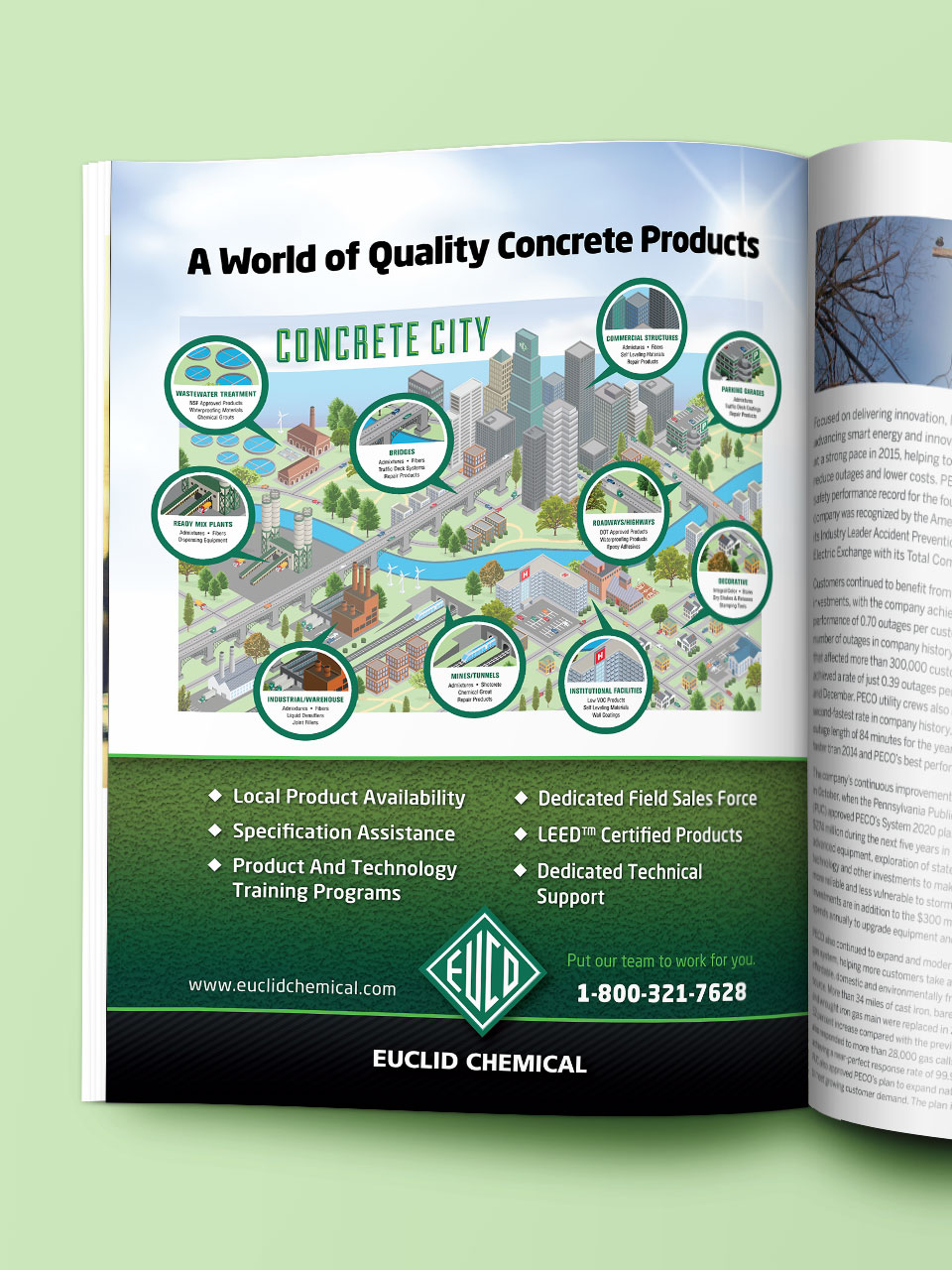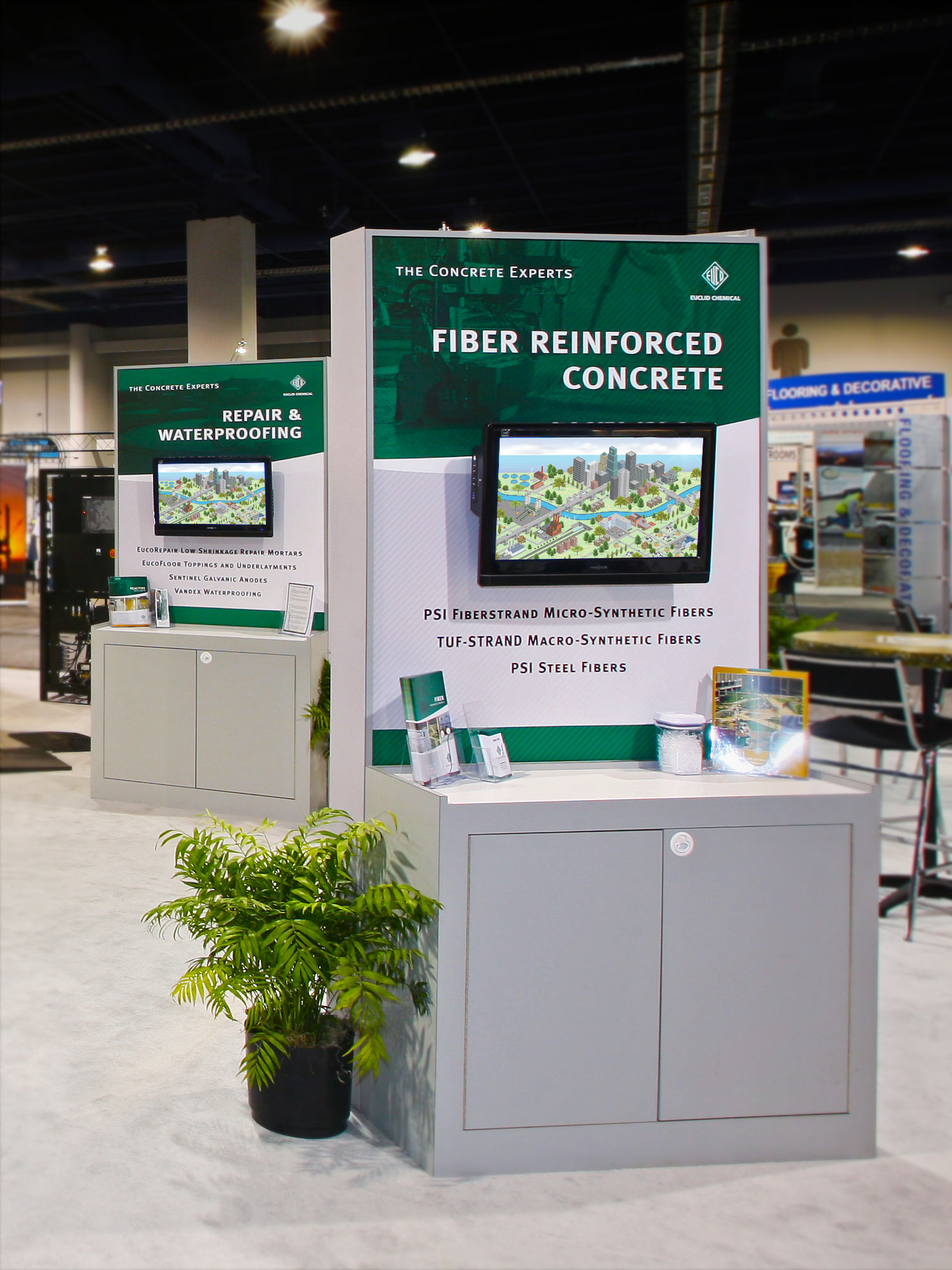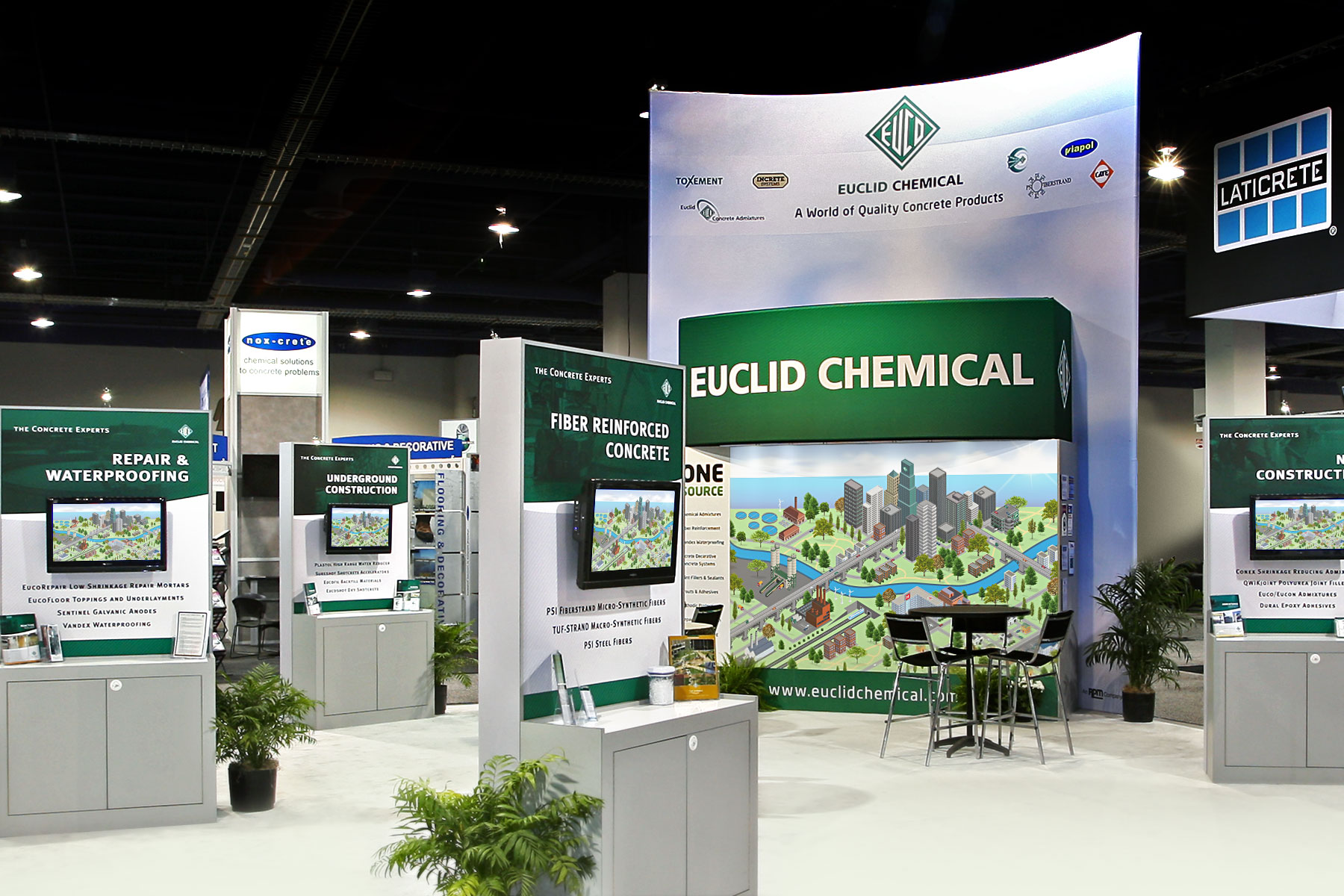 Stopping Traffic
For their 16 feet wide x 20 feet tall trade show booth at the World of Concrete, we coupled the "Concrete City" illustration with attention-grabbing graphics promoting an active stream of visitors.
Services Provided
Concept & Design Art Direction Illustration