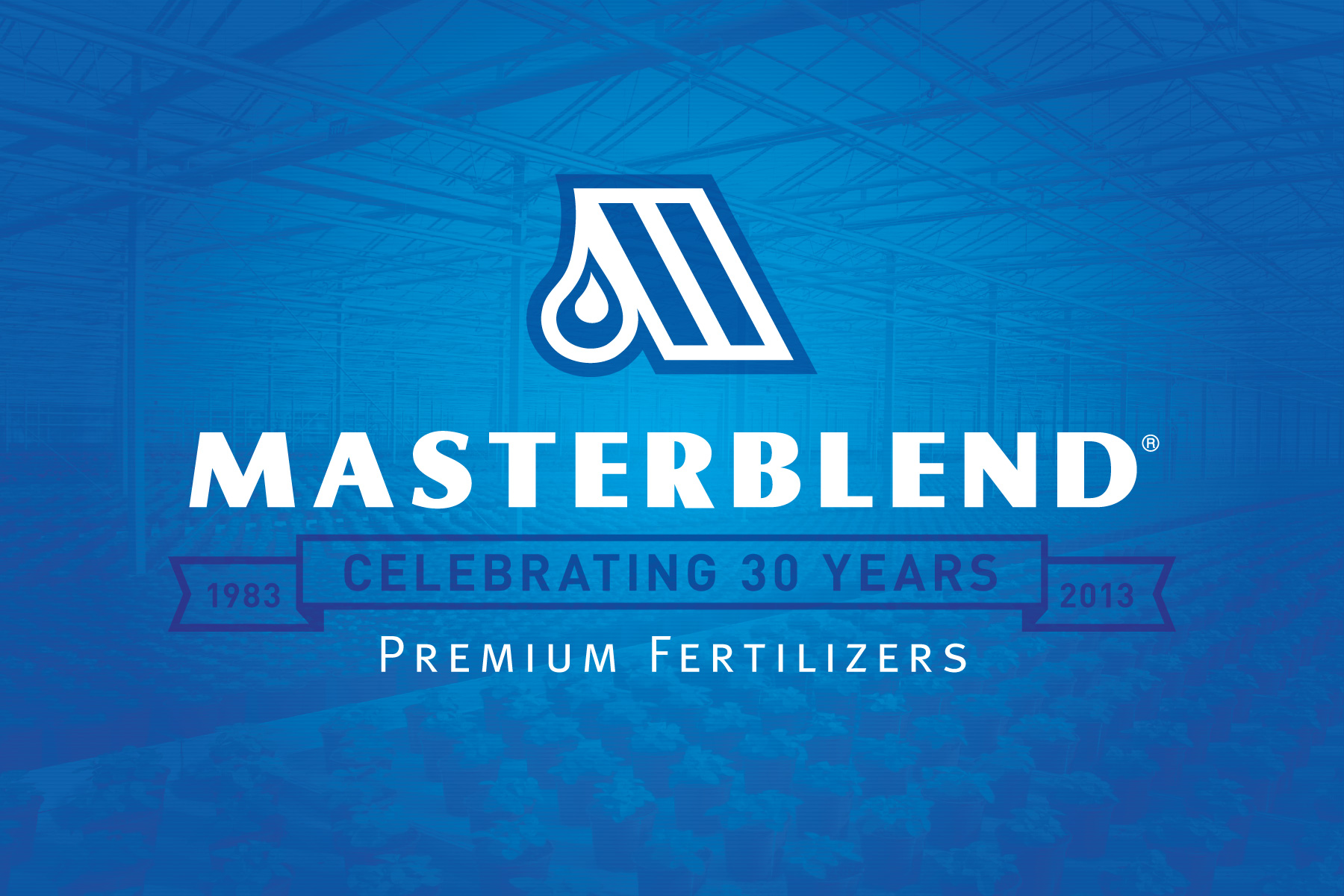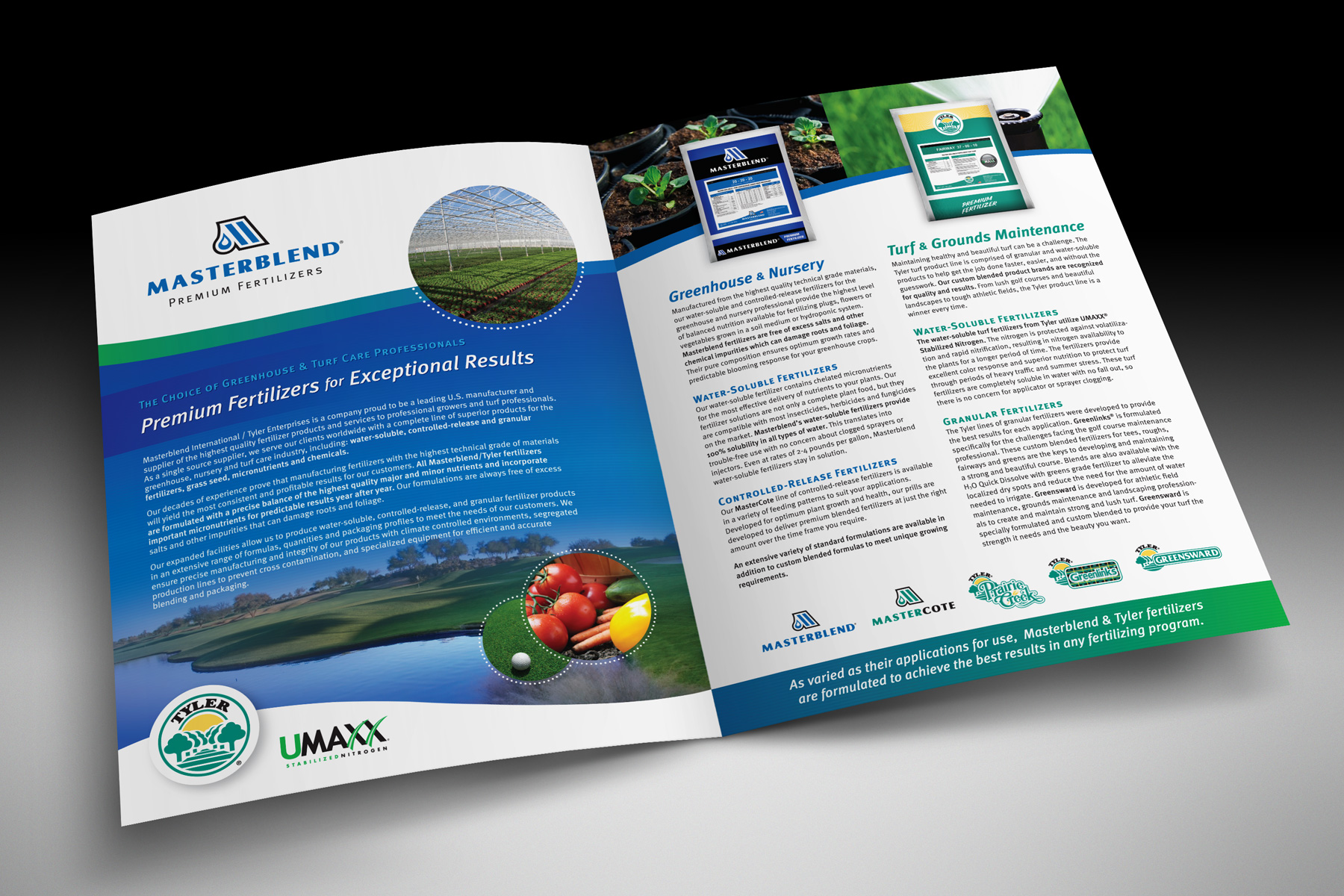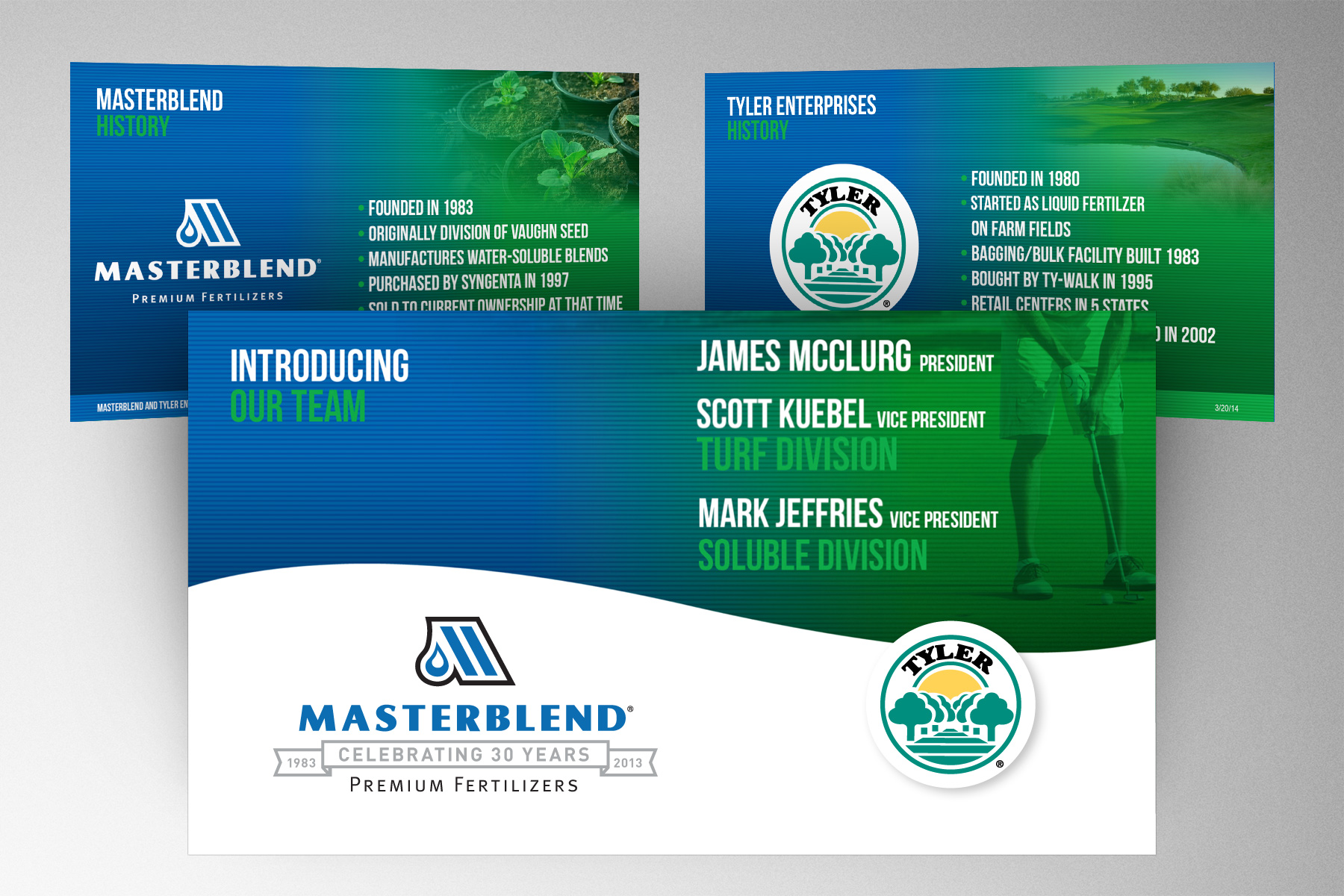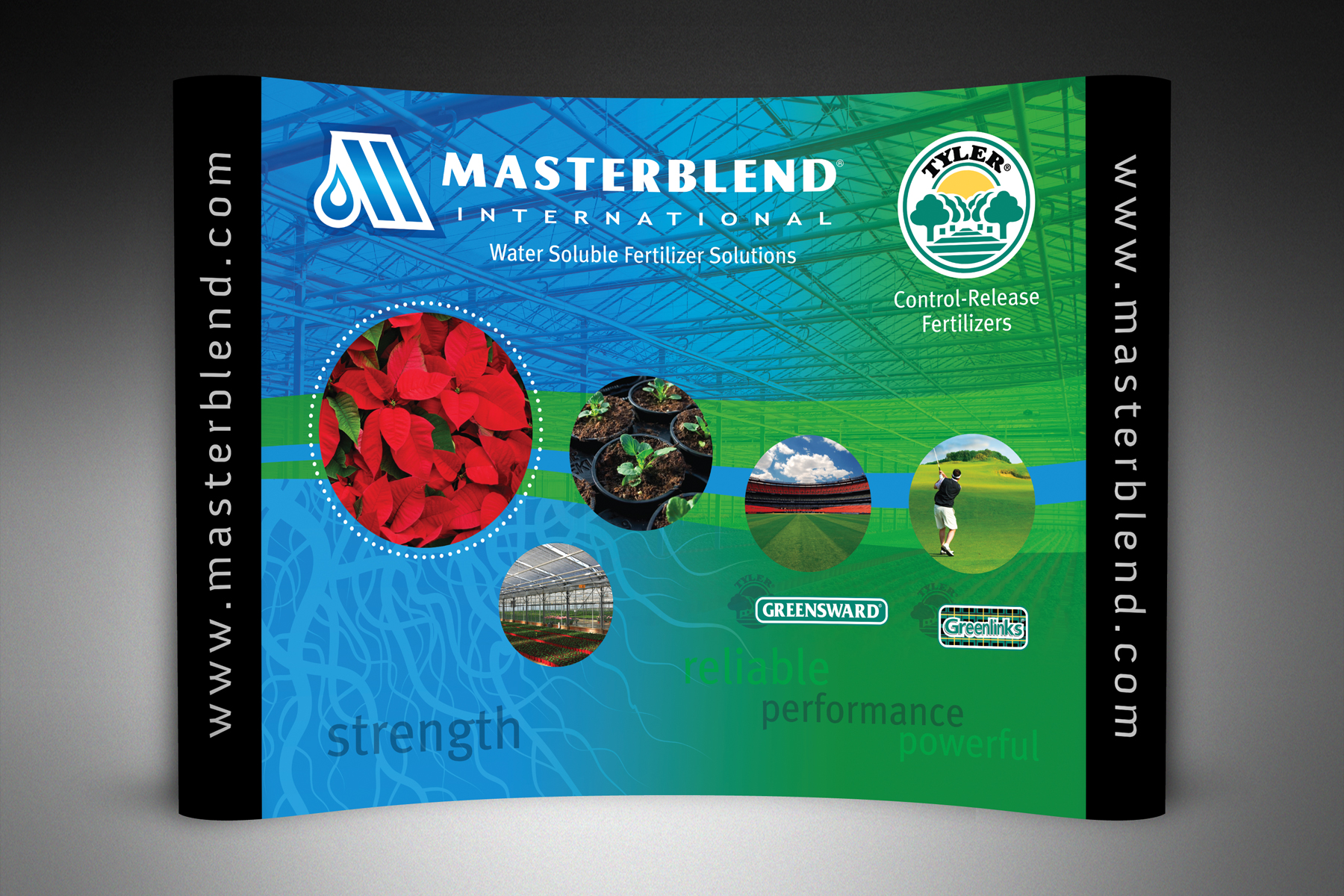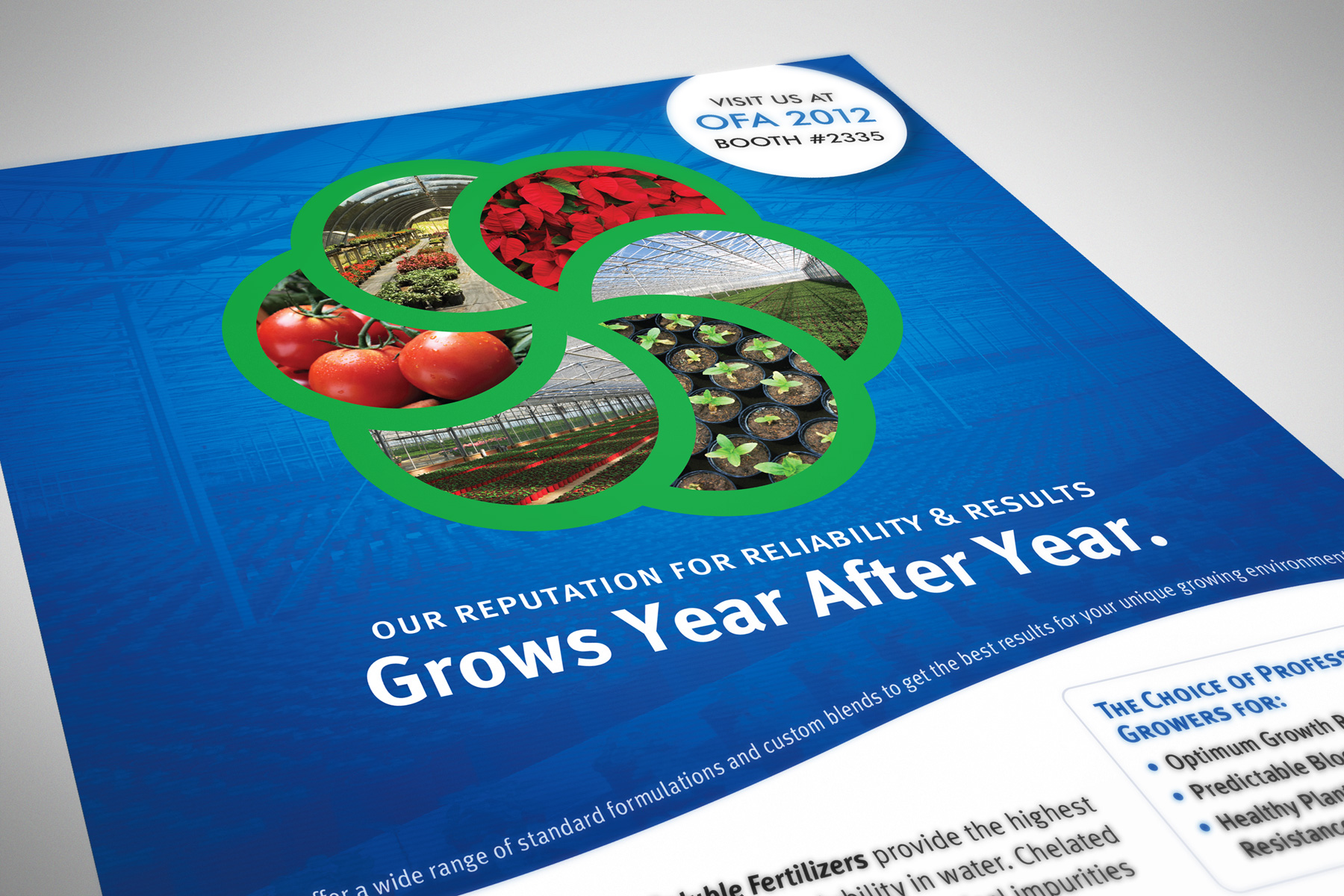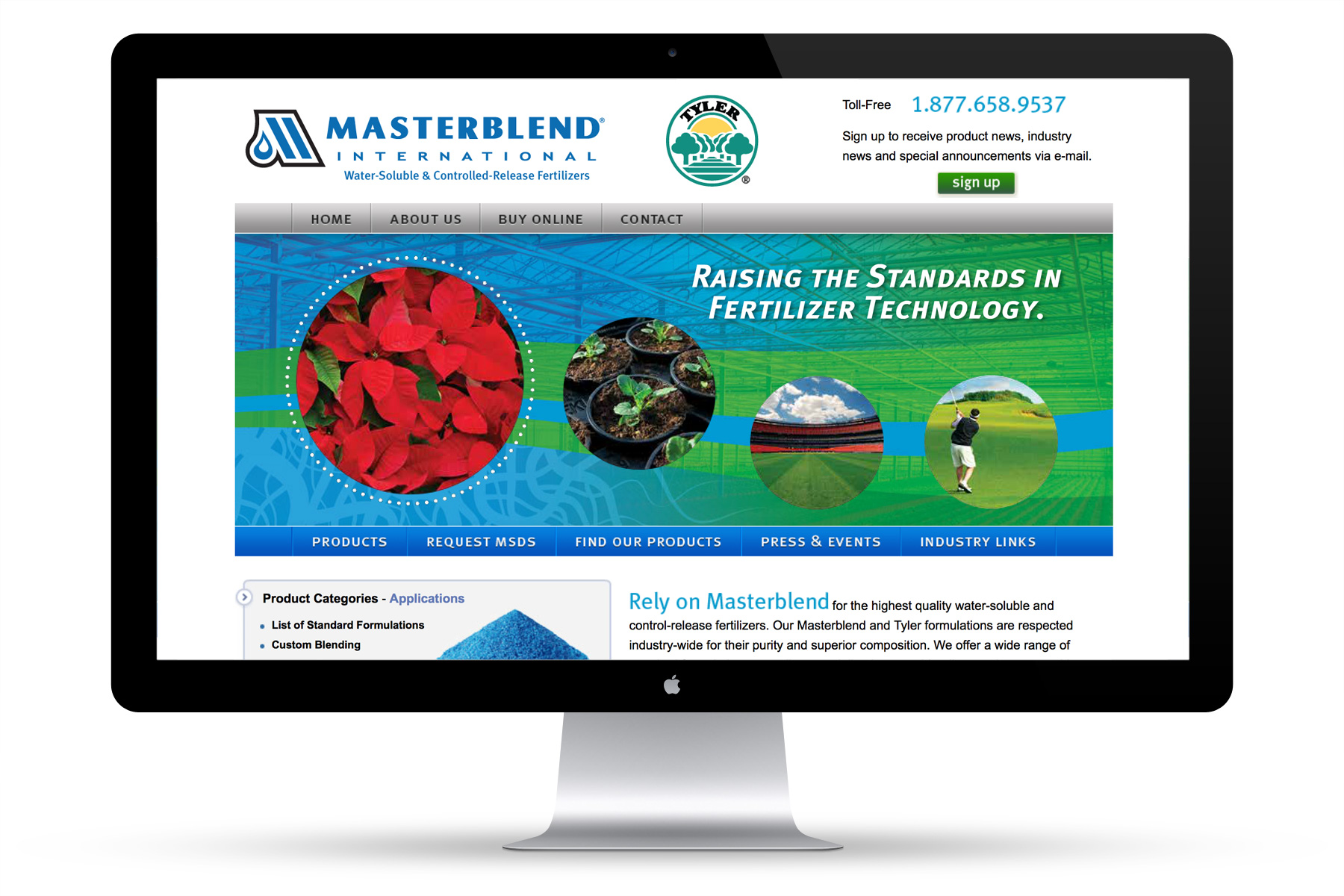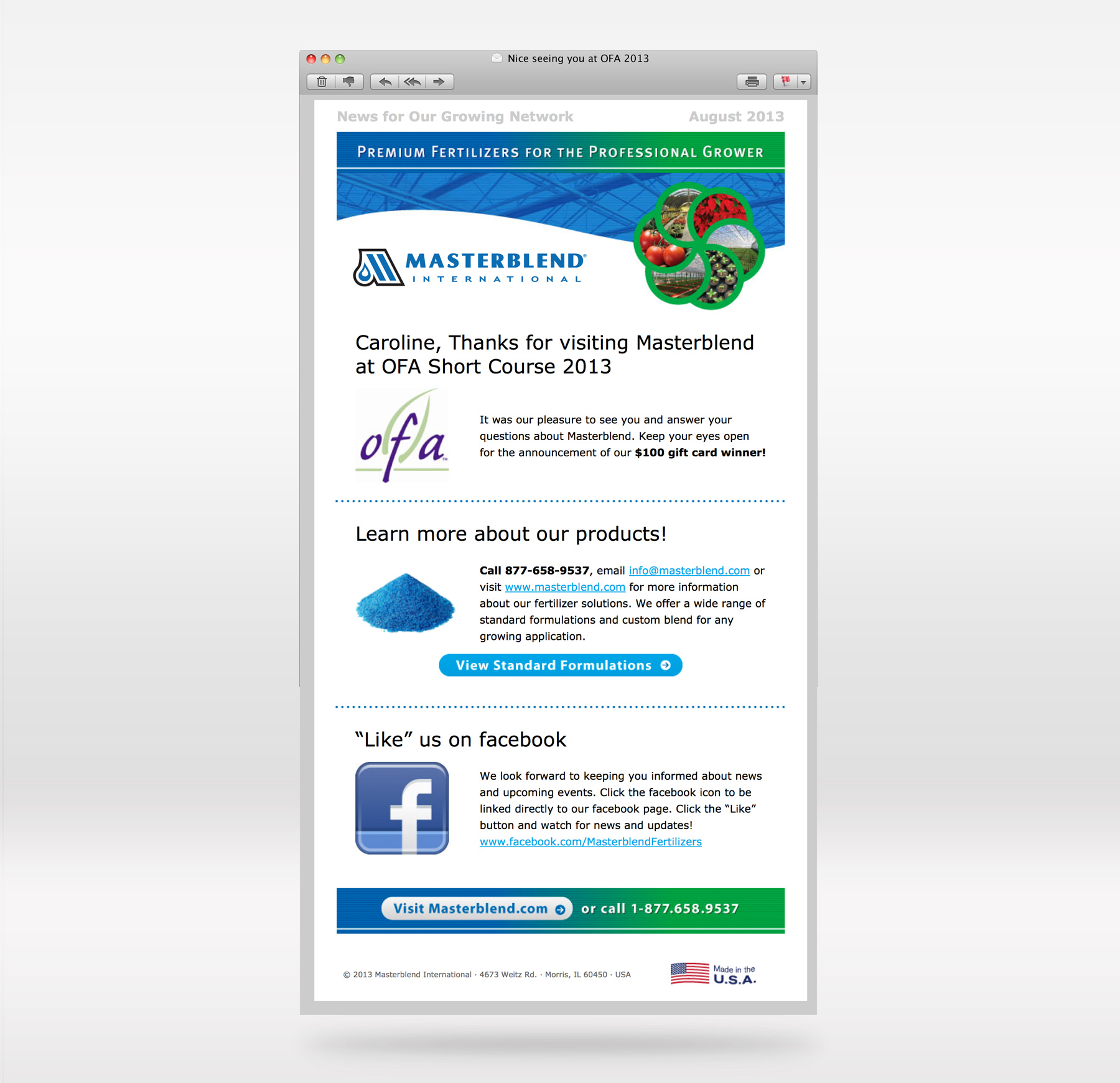 Masterblend
Integrated Branding
For over 30 years, this Chicago-based fertilizer manufacturer has been blending premium fertilizer products for professional growers. While well-respected within their industry, their branding and marketing lacked a level of consistency and definition. In addition they had acquired a turf fertilizer company, Tyler, that needed to become part of the corporate image and maintain its own identity. Our job, create a new central branding image that provided equal play for both Masterblend and Tyler while maintaining a unified corporate image.
We began by creating a list of company and product characteristics that they felt defined them. We then developed our initial color palette with the blue from their famous water-soluble fertilizer and green to represent turf products. As they are a technical and scientific company, we knew any designs we developed would need to be clean and uncluttered. Both logos were left mostly unchanged but underwent a few minor tweaks to provide a more contemporary feel.
Our next step was to review the tools they currently used for sales and lead generation. We then suggested additional on-line and off-line means to promote their brand. Upon the completion of their re-branding, Masterblend / Tyler were armed with a refined logo, corporate brochure, website, HTML email templates, tradeshow booth, print advertisements, sales collateral and digital advertising – all working hand-in hand to project a unified company image at every point of prospect and customer contact.
Services Provided
Concept
Layout and Design
Illustration
Art Direction
Web Development
Presentation Design